If you are planning for education in abroad than this article can probably help in deciding your choices.
There are numbers of options available for a Bachelors or Masters in foreign.
What is Preffered?
Commonly, students prefer USA and Canada for Master's in Technology and in Management. Courses like Plastic engineering and Aerospace engineering are also taking a leap in most countries.
Student from Technical and Management field have started shifting their interest towards Philosophy and Arts and therefore they prefer countries in Europe for Master's in these courses.
These trends are not constant and thus keep changing from time to time. So we have provided a list of few courses in both the Master's and Bachelor's field.
COURSES IN MASTER'S
Aerospace engineering
It is a branch of engineering related to the development of aircraft and spacecraft. Maths and logic is the basic requirement for this course.
Countries Preferred: United States is the most preferred Country for this course followed by France, Russia, Germany, United Kingdom, Ireland, Australia, Canada, China and Italy.
Job/Internship Opportunities: Till 2025 job opportunities for aerospace will increase up to 5%. Almost 68,510 aerospace engineers in the USA earn an average salary of $112,010 per year.
---
Also, the best internship opportunities are available in USA. Companies like Raytheon, Cessna Corporation, Bell Textron can provide wonderful job and internship opportunities.
Data Science(Trending)
This course is mainly based on Programming , Statistics and Decision making using Machine Learning.
Countries Preferred: Data science in United States is preferred most for Data Science. After US ,Australia, France, Spain, Canada, Ireland ,Germany ,United Kingdom ,China ,Russia are preferred.
Job/Internship Opportunities: Job Opportunities increased by 29% in this field year over year also the average salary for DS engineer is $15 per hour.
---
Computer Science(always in demand)
Basically computer science is all about Algorithms , Coding and Data Structure. It is used in Artificial Intelligence like the one you see in the robot Sophia who is now the first legal robot citizen of Saudi Arabia.
Intelligence , solving real world problems, Machine Learning etc. Master's in this course is bit costlier in USA in comparison to Australia.
Countries Preferred: United States provides best education in this sector followed by United Kingdom, Singapore, Switzerland, India, China, Singapore, Ireland, Germany and Canada.
Job/Internship Opportunities: Average salary for Computer science engineer is $115,000. The number of jobs in CS is expected to grow by 11% between 2018 to 2024.
Prominent CS internships are available in USA. Companies like Apple, Microsoft, Google, Oracle has a searchable database of open positions and Internships for International students.
---
Adult and Community education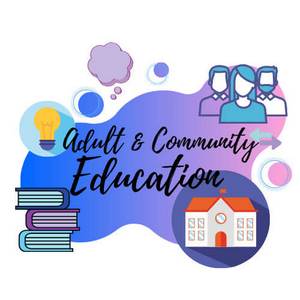 This course is mainly for students who are interested in understanding the connections between theoretical frameworks and assumptions.
Countries Preferred: the United Kingdom provides best in this sector followed by the United states, Canada, Australia, Spain, Ireland, New Zealand, Ukraine, Switzerland, Netherlands etc.
Job/Internship Opportunities: The United Kingdom economy is one of the most powerful in Europe and also have many International Communities with 3.55 million non UK citizens hence tremendous career opportunities are provided.
---
Business Administration Degree
This course cover vast range of topics which include Business Ethics, Marketing Technology , Human Resource Management etc. Digital marketing which is in trend can be chosen as a major
Countries Preferred: Canadian Universities provide best quality education in this field followed by United Kingdom, Germany, Australia, Singapore, Japan, France, China, Brazil and Ireland.
Job/Internship Opportunities: The average Business Administration salary in Canada is $44,000 per year. As an Business Administration intern Vancouver is an excellent choice in location for you to do your international internship because of the many start up's and small to medium businesses who need students and graduates.
---
Technology
Mater in Technology or M.tech is a general technical course for B.tech graduates. It consists of several streams of which 6 are the core ones and mostly opted. In Foreign countries, MS is offered rather than M.tech.
Check Out: Shoud I Choose MS Over Mtech
Computer Science, IT(Information Technology), Electrical, Electronics, Mechanical and Civil Engineering.
Countries Preferred: US, Canada, UK, Singapore, and Australia.
Job/Internship Opportunities: California, San Francisco, Canadian Startupa and Singapore tech giants offers huge internships and walk in job interviews to Indian and fellow students.
READ: Best Colleges for Bachelors in US, UK, Australia, Canada, Ukraine, And Germany
---
COURSES IN BACHELOR'S
Chemistry(Hons)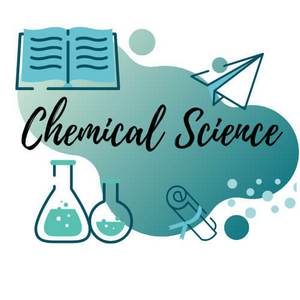 It basically contains the basic fundamentals of chemical sciences in depth. P.hd. is generally preffered by the students who opt for bachelor's in chemistry hons.
Countries Preferred: Canada provides quality education in this field followed by United States, United Kingdom, Singapore, Russia, Ireland, Australia, Germany, Ukraine and Netherlands.
Job/Internship Opportunities: The average chemist salary in Canada is $52,650 per year or $27,271 per year.
---
Technology
B.Tech is the most opted course in India considering that it has highest number of placements.
B.Tech majors in 6 core stream namely Computer Science, IT, Civil, Mechnical, Electrical and Electronics. Plastic engineering is now seeing an upward trend too.
Similar to MS, Bachelor of Science(BS) is the most opted bachelor's degree course by the Indian students who are going to study abroad.
Countries Preferred: US, Canada, UK, Singapore, and Australia.
Job/Internship Opportunities: Bachelors take up a job from the pool of opportunities in US, Singapore, UK, Canada, then go for MBA or MS.
READ: Difference Between MBA, MIM, MS, M.Tech
---
Industrial Microbiology
It is the scientific study of microorganisms. Microorganisms are those organisms that are too small to see with naked eye . Fungi, bacteria and viruses are categorized in this list.
Food and beverage inspector, health and agriculture are the examples of the industries who hire B.tech and B.Sc. graduates to show their computational skills.
Countries Preferred: United States 's universities are best suited for this course succeeded by United kingdom, Australia, New Zealand, Ireland, Netherlands, Japan, Hongkong, Canada and France.
Job/Internship Opportunities: An annual wage of a microbiologist is $71,650. Employment of microbiologists is projected to grow 5% over the next ten years. Since there is a lot of research work is involved in Microbiology , USA is the most preferred country.
---
Biotechnology
It involve living systems and organisms or their derivatives. Majorly offered as a B.Sc. course.
Australia and Ireland provides the best education in this course.
Countries Preferred: United States followed by Denmark, Singapore, Finland, Sweden, China, Germany, Canada, United kingdom and Australia
Job/Internship Opportunities: The average Biotech salary in USA is $47,634 per year or $24.43 per hour and starting salary is $26,325 per year. Also, USA is very suitable for Biotech. as Start up's provide the wonderful internships.
READ: Best Colleges for Masters in US, UK, Australia, Canada, and Ukraine
---
Perks & Drawbacks
No doubt there are numerous options available in master's and bachelor's courses in abroad but abroad education has its own advantages and disadvantages.
Major Perks
Education
It is obvious that studying abroad will get you a better job with good salary. Also you groom a lot when you are with the students of totally different culture. You can easily impress your future employers with a good foreign degree.
A study done by IES Abroad found that 90% students who studied abroad found employment within 6 months of graduation as compared to just 49% of the general graduating population. Even the starting packages of students who studied abroad is higher than non-study abroad students.
Global connection
Moving abroad will get you to connect globally in a way which is hard to achieve from home. All these skills are obviously beneficial during the whole life time
Travel
When you move abroad you will probably get to see the world and you will have chance to explore and visit new places and get yourself involve in totally different culture.
Friends
The people you come across in abroad will help you lifetime if you keep proper contact with them.
Also it is very easy to keep contact with anyone around the world , thanks to our cell phones.
Language skills
You get to learn new language and accent if you are in a country like Germany or Ukraine which will obviously impress your employers.
English speaking and writing tend to improve while studying in English speaking countries like US, UK, Australia and Canada.
Food
It is kind of both a perk and a drawback. Vegetarians and vegan may not find vegetarian food as per them while Non-vegetarian will enjoy cuisines in the best ways possible.
Therefore, there are numerous advantages of studying abroad and one of them is the degree you achieved from foreign will get you the best job no doubt but will also increase the more trips to foreign which your future company will arrange for you.
Best Countries To Complete Your Bachelors and Masters
---
Drawbacks
Language barrier
It is one of the major problems faced by Indian students going to non-english speaking countries.
I suggest you better make it to your advantage as learning a new language will show your employer that you are a hard worker and can overcome anything that is in your path.
Culture shock
Sudden shift of culture leads to anxiety and homesickness. If you are not ready to face such situation , it can lead to extra stress which is not good for your health can disturb you mentally.
Selfless
Since you will be all on your own, culture shock can cause realization that you no longer have your friends and family with you. So it is very important for you to consider this fact.
Expenses
Education expenses, room expenses, books expenses and overall cost of living can get costly. Managing your expenses is a hectic task and trust me you will overcome this too.
Expenses also depends upon the courses you choose. The aerospace course will cost $ 28,159.00 per year which includes only college fee.
Bsc in Chemistry costs on an average 18,452.66 $ per year in USA. For Computer Science the best country is USA which almost costs $ 34,943.20 per year.
Hotel management is cheapest course which costs $ 19,161.72 per year in Canada.
Consequently, you may choose a proper country and course accordingly to reduce your expenses.
---
Wrap Up
So the conclusion is that, USA is the most preferred country if you want to pursue higher education abroad. Data Science and Computer Science are the best courses which will give you a great future and a job.
When you are so away from your home , you feel lack of confidence too and you miss your friends and family. At this stage you have to stay strong and have to cope up with this otherwise it can lead to serious issues.
Going abroad for further education is obviously a good choice but is equally expensive too.
Also there are countries which is not safe for the people who don't belong to that particular country.
So, choose a good course with affordable country expenses.
More From The Blog
Problems Faced By Indian Students Living Abroad | How To Resolve Them
Look Before You Leave For Abroad Education