In India, it is no hidden fact that the student community is the one who faces the maximum pressure. May it be from the educational institutions or their own parents;
And adding to that are the relatives who've got children with the brains of Einstein and Newton.
Under these circumstances where you face pressure from all sides and especially in the years where you are going to appear for major board exams, you often deviate from your aim and give in to the pressure.
When you reach your 9th standard, you are talked into believing that you have to work for only one year more and secure a nice percentage in your 10th standard and enjoy after that.
You get a shocker when you get admitted to your +2 level where the pressure increases tenfold. Again, people convince you that you got to work hard for only two years more and secure a good score in your competitive exams so you manage to get into a nice college for your graduation.
But, by the time you come to your graduation, you realise that there's no end to the pressure and workload so you very often side-line the original aim that you started off with.
---
What To Do?
Now, if you're one of those students under pressure and confusion, stop right there. Don't worry, all you have to do is take some time off, figure-out your interests and pursue a career in it. Sounds easy, right? Well, it can be easy only if you plan it out right.
Keeping things for the last minute can cost you your entire future. Also, graduation is a minimum requirement by any company that you wish to work for and messing it up would land you nowhere.
No matter which stream you belong to – Engineering, Medicine, Commerce, Arts, Law, Fashion, Food, Science, Sports, and so many more, you've got a study program ready for you in each and every field.
Now, coming to the Indian mindsets, almost more than 50 percent students in India aspire to pursue their under-graduation abroad and more than 60 percent students wish to pursue their post-graduation from a foreign country.
These numbers show us the real scenario of the student community in India and are also a proof of the lack of planning in student's career choices.
Here, in this article, we will discuss various career prospects in which students can flourish and establish their career and also, I will suggest various countries in which you can finish your Bachelor's as well Master's programs in one go!
---
CAREER CHOICES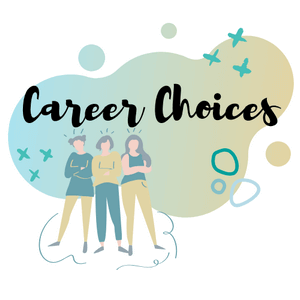 Career choice is something that someone else cannot dictate or force on you. It either leads to your failure or disappointment in life.
Career choice is something that when you make something your career, you feel happy doing it, you gain contentment pursuing it and most importantly, you don't have anything to think and regret about.
All you need to have is a quality that makes you stand out from the crowd. Got a unique idea? Eligible for career choice. Got a unique skill? Eligible for career choice. Got something that fascinates you?
Eligible for career choice. You name it and you'll find it any corner of the world with people having a similar passion waiting for you. Here, are some of the streams which can be prospective career options and can promise you a stable future; but mind you, these are only a few!
Medicine
MBBS, BDS, BAMS, BHMS, BUMS, BPT, BVSc, BNYS, BSMS
Bachelor of Occupational Therapy
Bachelors in Science in Biotechnology
Bachelor of Technology (B.Tech) in Biomedical Engineering
Bachelors in Science in Microbiology (Non-Clinical)
Bachelor of Science in Cardiac or Cardiovascular Technology
Bachelors in Respiratory Therapy
Bachelor in Psychology
Engineering
Computer Science
Electronics and Communication
Mechanical
Electrical and Electronics
Civil
Architecture
Mining
Information Technology
Chemical
Aerospace/Aeronautical
Marine
Commerce
Chartered Accountancy (CA)
Company Secretary Program (CS)
CMA.
B.Com. & B.Com (Hons.)
Bachelor in Economics
BBA
BMS
BCA
CFA
Business
Operations
Finance
Marketing
Banking
HR
Arts
B.Ed.
B.A
B.A(Hons)
B.A Advertising and brand management, agriculture, airlines, psychology, all languages, all individual subjects, political sciences, earth sciences, life sciences, cinematography, photography, acting, singing, dancing, arts and crafts, and so more.
There are more than 200 registered courses available under the arts section that can suit your interests.
Fashion
Diploma, Graduate and Post-graduate courses in Fashion designing
Jewellery designing
Interior designing
Textile designing
Textile printing
Fashion marketing and administration
Now that you have read so much, think twice before you side-line your talent as your hobby and end up making wrong choices.
Moving ahead, skim through the content below to know which place in this whole wide world offers the best for you to excel in your play area.
Is it the Statue of Liberty that will set free your fears? Or the London bridge which will take you to your destiny? Niagara Falls that'll wash off all your second thoughts? Or the Alps is where you can find solace? Well, read ahead to find your happy place.
---
THE UNITED STATES OF AMERICA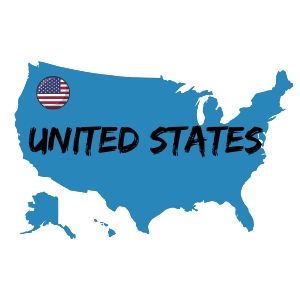 If you belong to a middle-class Indian family then, the USA is the ultimate dream of many.
There's something about that place that Indians are crazy about. And for a fun fact, you should know, that every Indian family has at least one relative residing in the US.
Now, coming to the educational programs, according to the QS World University Rankings, America has more than 150 Universities as the best ones for International students, that are present in the former survey list.
The USA is unmatchable in many quality-education standards, world-class infrastructure and excellent faculty and services for students.
Limitations
Securing a US Visa is not a piece of cake. It takes you to show a hefty bank balance to assure the US authorities that you are being sponsored and are not going to earn or reside in their country.
If you are willing to study in the country right from your Bachelor's degree then, you will have to face a lot of difficulties while applying to universities because Bachelor's programs usually last for a period of more than three years which creates a lot more obstacles in your Visa processing.
The USA is a very expensive country. Unless you belong to a well-off family with sufficient financial resources, you cannot survive there without taking up odd jobs.
Key points to remember while considering USA
Only opt for US Universities if you are interested in the Engineering, Arts (mainly acting) and other technical courses because those are the best courses offered by Universities there.
If you are planning to permanently settle in a foreign country after your finish your studies, then US is the last one you would want to go for.
Why? Because, as of now, that is, the year 2023, it is almost IMPOSSIBLE for any international student to attain a US citizenship. Moreover, if you want to work there, you will have to come back to your home country and go back there only if a company accepts your application and sends over your Work Visa.
While applying to any university in the USA, you will have to prepare yourself well before the intake period and secure excellent score in the required eligibility tests which include- SAT and TOEFL for Bachelor's programs, and GRE and TOEFL for Master's programs or MS.
Check Out: Shoud I Choose MS or MTech
Student life ease score: 3.5/5.
---
THE UNITED KINGDOM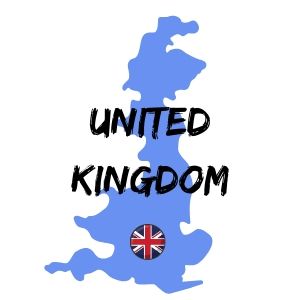 The United Kingdom, the luxurious British, again, house some of the most prominent and prestigious Universities that drive the standards of education all around the world.
From Oxford to Cambridge to King's College to Imperial College, you name it and England has it for you.
If you're a student with a passionate and keen interest in research, innovations and inventions, then, the London bridge is your dwelling. Also, if you are a patron of Art, may it be fashion, acting, dance forms, makeup or arts and craft, UK is the place for you.
Coming to the real scenario of the UK, it is similar to that of the US with even stricter laws for Visa acquirement.
Unlike the USA, the UK doesn't require any analytical or quantitative tests to be eligible for admissions. All you need to prepare for, is the English proficiency test- IELTS and score a good number of bands in it.
Limitations
To get a student visa for the UK, you will have to show a bank balance that is enough to cover all your expenses for whatever time you are going to stay over there.
Another limitation is that, the tuition fees of the Universities is very high which converts to around 24 LPA in the Indian currency.
UK is another expensive country which often does not produce favourable results for international students.
Key points to remember while considering UK
Similar to the USA, it is impossible to achieve a permanent citizenship in any part of the UK. So, if you have long-term settlement plans at the back of your mind, then you will have to search for other alternatives.
Apply for universities in the United Kingdom only if you belong to the Arts, Commerce and Research fields because that's what the British universities offer best.
Do not forget to browse through suitable weekly wage jobs that you can do to suffice yourself and also, accommodation places nearby the university because Uni accommodations cost you a fortune.
2019 onwards, UK has extended post study visa for 2 years for international students.
Student life ease score: 2.5/5.
---
CANADA
Hosting nearly half a million international students, Canada is known to offer high quality education at affordable tuition fee with degrees that are globally recognised.
Add to it, an excellent quality of life, immense post-study work and immigration opportunities – Canada stands out as a popular country to study among Indian students.
If you keep aside the 'trend' and 'craze' of studying in the USA or the UK, you will be amazed to learn about this gem of a country just adjacent to the USA.
First of all, why Canada?
Academic excellence
Known for its versatility in providing world-class education in almost every globally recognised field, Canada is also home to some of the best internationally recognised Universities.
For a fun fact, 26 of Canada's universities rank in the QS World University Rankings 2019.
Affordable, falls in budget
Unlike countries like UK and USA which requires a huge sum of money, Canada's tuition fee is cheaper and really affordable. For those who aspire to have quality education at a cheaper price here's the best option for you.
You can also apply for scholarships to cut down more and save more on your educational expenses.
Cultural diversity
Who doesn't dream of a family-like warm environment in an alien country? In Canada, you can find people representing various cultures and traditions yet so humble and friendly at the same time.
You wouldn't be surprised if you find your fellow Indian studying, living, and working there. You can also enjoy various religious festivals at the same time.
Earn while you learn
Another major reason for selecting Canada as the prime country for your graduation is that you can earn and gain experience about your field while studying.
Immigration Opportunities
According to the special regulations by the Canadian government, Canada's Post-Graduation Work Permit Program (PWPP) allows students to stay and work in Canada for up to three years after completion of their graduation.
You can gain some international work experience and apply for permanent residency later on.
Hence, Canada is not only the best option for Bachelor's and Master's program but it can also prove to be feasible for your long-term goals to establish your future.
Student life ease score: 4/5.
---
GERMANY
Another prospective country that you can choose for both your Master's as well as your Bachelor's degrees is Germany– the European biggie. From delivering world-class study programs in technical and business streams to offering an affordable and comfortable lifestyle, Germany has it all.
Reasons why you should choose Germany
Variety of Education facilities
Universities in Germany offer more than 17,500 Bachelor's and Master's programmes for all students with various scholarship facilities.
German universities charge zero tuition fee for both national as well as international students enrolling for the Master's cum Post-graduate courses.
The students only need to bear the visa processing fees, the semester contribution and their personal expenses.
Compared to the USA and UK, Germany is a much cheaper option with almost the same standards of education. The cost of living in Germany is much less than that of the others.
It is not a less known fact that English is not a common language in European countries. However, to create a single platform for the global student community, Germany has introduced English as the medium of instruction in all of its Universities.
Student life ease score: 4/5.
---
AUSTRALIA
Of all the countries that you can consider as best for studies, I suggest you place Australia at the bottom of your list. Why?
Australia is on top of the most expensive countries for international education. Though its visa processing is not as difficult as the USA or UK, the tuition fee, the semester and all your living expenses will cost you a fortune.
Again, there are no further job opportunities for international students in Australia. You will have to come back and then apply for companies and only then will you be able to work there that too without a single chance of achieving an Australian citizenship.
Although, if you belong to a financially sound and well-off family then you can definitely consider Australia considering its globally proclaimed standards of education with Universities like- University of Melbourne, University of Sydney, Monash university, and many more.
If you belong to the technical or medical field then you should definitely apply to the universities above.
Student life ease score: 2.5/5.
---
UKRAINE
If you believe in cheap and quality education, then Ukraine is the best option for you. However, this country is often under rated owing to its low global prominence.
But intelligent people stay out of the race and focus more on developing their own standards. Ukraine is one of them.
Though it does not provide a lot of options to choose from, but what it has, it delivers in the best way possible.
Prominent Universities like the V. N. Karazin Kharkiv National University, the Taras Schevchenko National University of Kyiv, National Technical University of Ukraine "Kyiv Polytechnic Institute", and a few more offer world-class education mainly in the field of Medicine and Technology.
Moreover, Ukraine is the cheapest country you can ever travel to for your education. It has the lowest possible cost of living.
READ: Tired Of Neet? Complete your MBBS from abroad under 15Lac
You also have the scope for future job opportunities and a not-so-strict immigration process if plan about it.
Best for Indian students looking for Medical studies as it has low tuition fees, no donation, globally recognized universities and easy entrance criteria.
Student life ease score: 4/5
CHECH OUT: MBBS In Ukraine Eligibility, Fee Structure, Government University
---
Wrap Up
To every aspirant out there, I suggest you do your research thoroughly before applying to any country.
My recommendation will always be a English-speaking country for MBA aspirants while Engineering and Medical students can opt for both English and non-English speaking countries.
Mre From The Blog
Best Colleges for Bachelors in US, UK, Australia, Canada, Ukraine, And Germany
Best Colleges for Masters in US, UK, Australia, Canada, and Ukraine