"A man's destination is never just a place but a new approach of seeing things"
Studying overseas is like a dream for many students in India, but this dream demands to be worked upon, to turn the dreams into reality. Hence, here in this article the Indian students would get to know how to choose a country to study abroad for Bachelors and Masters and know the different features of these universities that attracts them. These include appealing features such as affordable quality courses, study cost, top universities, living cost and much more. This article here, guides you a step forward towards your dream.
Studying abroad is always a life changing and exciting experience. It not only provides you with better education quality but also help you widen your horizons and experience the world.
Every year around 7 – 10 Lakhs Indian Students go abroad in search for quality education and better career opportunities. According to the Ministry of External Affairs, the most preferred country among the students is the United States. However, countries like Canada, UK, Ukraine, and New Zealand are no less. So, don't plunge into a country suddenly but do a thorough research and choose your destination wisely. You should consider various aspects before choosing a country. One must check the advantages and disadvantages associated with your dream destination beforehand so that there are no discrepancies further.
One of the most amazing and cool things about deciding to study abroad is that you have, a whole world of choices – with hundreds of universities to chose from. Hence, here are a few ways to help you discover your education destination i.e. University of your Dreams!.
Ways To Discover
Choose the course you want to pursue
Research thoroughly about the course you want to pursue as this is the foundation to start with. Without choosing the course, you might end up somewhere unexpected and not in the University of your Dreams. List down your strengths, interests and weaknesses to indentify the course of your preference. Proper research on packages, programs and its duration offered for your preferred subject will help you a lot. And ensure to explore long term benefits as well as employment prospects.
Identify the scope of your selected course in your desired destination
Check out for the countries that have maximum opportunities for students undertaking the chosen course. Look out the strength of the destination in your industry base and if any level of Industrial training is available. Understand the industries that are open to explore employment opportunities once the program has been completed by you.
Language Barrier
Language barrier is one of the most common problems associated with the majority of Indian students. The student must be able to overcome this barrier so as to secure a better position and outcomes in achieving their university of dreams as this facilitates proper communication amongst the surrounding fellows and professors so as to achieve maximum care towards the subject of approach i.e. the subject being taught by the given professor. Although, the student has to clear the language exam, but matching the tone, accent and pace of the foreign countries may be very challenging.
Food
"To stay healthy, one must eat healthy." This quotation signifies the direct importance of food in our body. We nurture and grow only because of this fuel called food.
However, for Indian student studying abroad, this food becomes a stop to their growth as they find it difficult to find food according to their customs and rites. Hence, this directly affects their choice of country to study abroad. Students tend to prefer and opt for locations where they can get an Indian sense of meal.
Climate
Climate is one of the major factors for Indian students to choose the country for studying abroad. Usually, students tend to prefer those countries and seasons in which the climate is not harsh and fairly good and there is less extreme day to day weather. As climate plays a direct impact on locomotion/ movement of an individual from one place to another, it is one of the prime factors for students to choose their country of choice for abroad studies.
Cost to study at your desired university
One of the most important factors to consider when considering to study abroad is to consider the overall expenses involved in studying at your dream destination. While calculating the costs for studying abroad don't forget to consider obvious expenses such as accommodation, transportation, utilities etc. The duration of course must also be considered while calculating the cost as the more the duration the more will be the expenses. For Example –Masters in countries like Canada can take up to 2 years whereas Masters in Ireland and United Kingdom are provided for one year.
The expenses would be very much curtailed down if you could land up to any of the scholarships available for your desired course. Moreover, you can manage your daily expenses easily if you will be able to work part time and this will also gain help you gain some professional experience.
Available Employment Opportunities
The University in which you want to study must help you grow professionally and put you in a state where you can find employment easily. One must consider a destination where there are multiple options for employability in the curse you are pursuing. For Example – If you are pursuing a Masters in Computer Science, U.S.A. will provide you will endless opportunities as it is a home to tech hubs such as San Francisco, Boston, Chicago, San Diego and Silicon Valley.
Education Quality
Education Quality is one of the basic parameters for judging which country is most suitable to study abroad for Bachelors and Masters. Education quality of an institute is directly proportional to the number of students who chose a particular country to study abroad i.e. better the education quality, the more the number of students who study abroad in the given country.
Student Visa Policies and Requirements of your desired country.
Each country has different Visa rules to follow and abide by, hence, one must check for visa entry requirement beforehand of the desired country. Also, sometimes, the visa processing may require more time than expected. Moreover, the processing costs vary for each country. Hence, it would be a right way to already be prepared for the Visa requirements and policies and first.
Return of Investment and value of your course back in India.
It is obvious and natural to calculate the return on investment (ROI), since as an Indian student; one would be spending a lot of effort, time and money, pursuing their dream career. There are a few questions that might pop up into the brain of an individual: Does the destination offer you the kind of return you expected on your investment? Does it make you professional enough to take a job? Consider the value of your degree back home especially if you intend to return back.
Having gone through the various ways, to help you discover the University of your Dreams. Here are the locations that one might choose from to pursue their career.
---
Locations
USA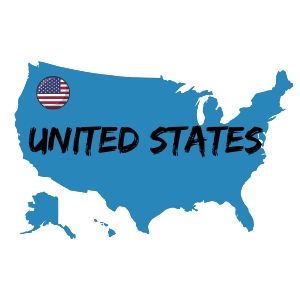 It is the leading destination for lakhs of International students and one of the most preferred locations for abroad studies, mostly for the students with science background. The country is famous for its high standards of educations and provides a world class education, which makes it unique from other countries. At least 5 of the universities of USA are ranked in the top 10 of the QS World University Rankings and over 30 are in the top 100.
Top institutions to look here are Stanford University, Massachusetts Institute of Technology (MIT), Harvard University, California Institute of Technology and Princeton University are a big draw for Indian students who wish to study abroad.
The tuition fees here can be found as high as USD 50,000 per annum. However, there aren't any worries for the talented students as many universities offer financial assistance in the form of scholarships or grants to the all the talented students aspiring to study here. Graduates from here are very much in demand. Their focused approach and preference to innovation places it above the other countries.
UK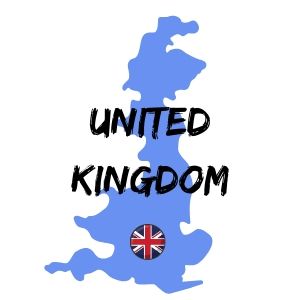 It is blessed with few of the most reputed institutions of the world like Cambridge and Oxford, while high quality living makes it one of the best study abroad destinations. Reputed UK universities are considered to produce the most employable graduates around the world, the report 'The Global University Employability Ranking 2017' states that companies around the world prefer graduates from prominent UK Universities.
Most of the reputed institutions here rank amongst the top 10 of the QS World University Rankings.
The best education hubs in UK include The University of Cambridge, Oxford University, University College London (UCL), Imperial College London and King's College London. These are the top 5 universities in UK. Besides these, there are also several other institutes that offer quality education. Often considered as the best country to study abroad, thousands of Indian students run in the race to get into these universities. Students may pursue various fields of studies at different at several study levels such as undergraduate, postgraduate, diploma and research
Canada
It is gaining popularity among international students especially Indian students due to its top-notch universities and simple visa application. Canada is practically one of the best countries to study abroad. According to the QS university rankings, several universities rank high up in the rankings.
The top attractions for the Indian students studying in Canada are the University of Toronto, McGill University, University of British Columbia, University of Alberta and McMaster University. One notable feature of the institutions is the modern amenities and high standard of studies which attract hordes of international students to Canada. A large number of students travel to Canada every year to pursue a career of their dream.
The tuition fees to be paid here is very low as compared to that of other countries, adding to this are the several scholarships and grants offered to International students to lower their financial cost.
Ukraine
Indian students receive a rich, high quality and affordable education in Ukraine which is back boned by the fact that Ukraine produces 4th largest number of post secondary graduates in Europe. Combining your education with adventures of lifetime, with this combination Ukraine provides you experiences to remember lifelong.
Higher education in Ukraine is pocket friendly and is funded by the state. This is provided on a competitive basis as well as private non-funded higher education. The language of tuition is generally English.
Ukrainian Universities provide both Bachelor's Degree programs of 4 years and Master's Degree programs of 5-6 years. For teaching and awarding these degrees Bologna process is followed, in which the grading scale used in Ukrainian universities reaches from 1-5, where 5 means "excellent" and 1-2 means "unacceptable", hence making it to be a failing grade. This 5-point scale is used along with a scale from 1-100 in which a student's performance is rated.
There are two levels in entering postgraduate studies. The foremost one, rarely equivalent to a Ph.D. degree "The Kandidat Nauk", to achieve it, students must publish at least three scientific articles, pass three qualifying exams and write a dissertation and defend it.
The latter one is the Doctor Nauk degree which is achieved after studying for an additional 2 to 4 years with better results in scientific research. The time duration between obtaining Kandidat or Doctorate Degrees is around 10 years and most Doctors are over 40 years of age.
New Zealand
It is one of the premier destinations for those who want to study abroad, blessed with cultural richness and scenic beauty, New Zealand is the perfect study abroad destination for those who love nature.
The highlighted universities of New Zealand are University Victoria University of Wellington, University of Canterbury and University of Waikato. These are education home to thousands of Indian students; these universities are well renowned for courses like medical, research and engineering. These courses are available to students studying at different study levels – graduate, postgraduate, certificate, diploma and research.
It may vary from one educational institution to another. An undergraduate course here costs a minimum between NZD 27,592 to NZD 72,896 and PG level courses charge high up to NZD 46,787.
---
Conclusion
Having described the best ways to choose a country a to study abroad for Bachelors and Masters and few of the best countries to study abroad, it is now up to the student and a perfect challenge for them for those aspiring to study abroad to be wise and smart enough to perform a personalized research for choosing their country of choice.
So just fly high to retour dreams because it is about pushing your limits and venturing beyond your comfort zone.
Nobody can discover the world for somebody else.