For every person in this world, education means his or her gateway to success. For people who have no money, for people who are harassed at home and are abused and humiliated everyday, education acts as their pride. It acts as their honor and acts as their shield. That is how important education is for every person who desires to evolve and distinguish themselves above all.
Germany is also known as the land of ideas. It is also the technological and economic powerhouse of Europe.
When it comes to Germany, the federal ministries of education and the current affairs are responsible for making education available and outlining guidelines and policies regarding education. The rules and regulation on education which is to be followed is known as "GRUNDESETZ." The ministry is connected with all the German states and supervises every activity of educational institutions. In 2014, 16 states vanished tuition fees for undergraduate students at public German universities. Both domestic and international students are free to avail this facility.
The German education system is known to be one of the most competitive and integrated to society. It has tremendously powerful reputation throughout the world.
---
Why Does Germany Offer Free Education?
Number one reason for Germany to provide free education is 'soft power politics.' Moreover, the country attracts even more students all over the world when offered free education. This gives them a better mixture of demographics. It offers a great flow of international students with 18 month post study visa. The population in Germany is also dropping which is creating a scarcity of workforce. The population is lacking social culture as well. this led the government to make policies related to employment and free education. The whole idea of free education has also glorified the idea of social democracy.
---
Criteria For Free Education In Germany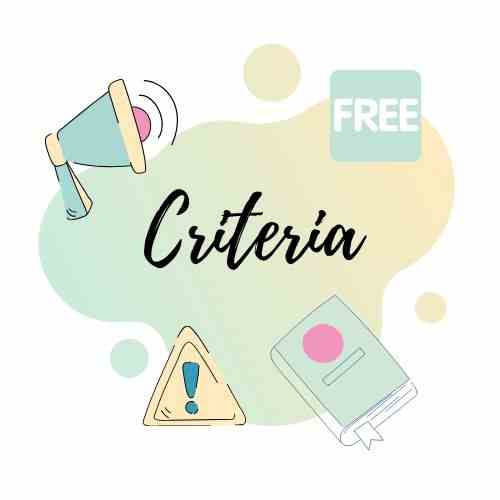 All good things come with a price. Even though the education in Germany is completely free, some universities or some criteria do have a few demands and efforts. It is absolutely true that there are universities that wave the tuition fee off but charge around 200-400 Euros as a minimal amount.
For obtaining free education in Germany.
You need to have B2 level of German language proficiency. It is very important for the student to know the language as the Germans are extremely particular about it. It is recommended that the student completes learning German in India itself as learning the language in Germany will cost you double the amount.
DAAD or GERMAN ACADEMIC SERVICE EXCHANGE is one scholarship which enables Indian students to secure free education in Germany. It is the largest funding education organization for the students.
Carefully read and keep all the documents that the university desires you to produce. Most of the time, the institutes demand Entrance qualification, grades, language proficiency certificate, ID or Passport and letter of motivation.
Getting the Visa beforehand is very necessary. Once the admission letter is received, the German embassy is entitled to enable you to apply a German visa.
Federal ministry of education and research gives a lot of information about the scholarships offered by universities. Make sure that you check all the funding opportunities.
---
Best Courses Provided By German Institutes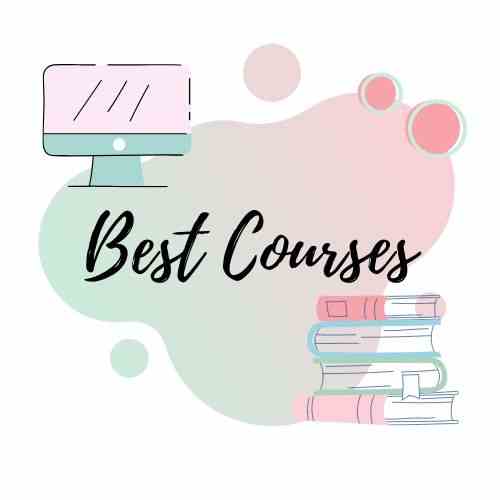 Germany has always been cutting the edge with its research profile. It has worked very closely with most of the IT companies and helps forming strategic relationships.
Germany is also known for its high quality training for medicine. It has a huge reputation for medical science courses and is known worldwide. The best thing about medical education in Germany is that, all the medical colleges are connected with hospitals and research institutes. Patient care and diagnosis is taught to the student from the first year itself with real life experiences. Employment in hospitals and management counselling is very good there.
Germany has the best institutions for physics which includes ranks in the OS World university rankings. Germany has produced over 30 Nobel prize winners out of which 7 German universities for chemistry is chosen by Nobel prize winners all over the world.
Germany has attained the best rank in QS ranking for Philosophy. It is on the top three for the best institutions for humanities and history.
It is true that the major educational fee is waved off and that the student can avail free education but the university does charge enrolment and administration charges which do not go above 250 Euros per semester. Some universities cover public transport by providing a Semesterticket. This is a personal choice that a student can choose. The fee charged for this ticket is around 500 Euros. Public universities easily give free tuition fees and enough scholarships to lessen the burden while the private institutions are dependent on the tuition fee.
If a student has done undergraduate course from a German university, then the Master's degree is usually free in many of the German universities. This is classified as "consecutive."
---
Student Life Score In Germany
35.3% of students choose Germany due to free-education policies.
29.3% students value professorship at the German institutes.
69.2% students remain in Germany in order to find a good job.
Indians constitute the highest number of students in Germany – 13,537
Indian students experience the biggest growth which is from 12-17%
---
Best Universities
University of Cologne
The university is a center for science scholarships for students. It is known as the leading German research universities. The university offers a very broad and diverse subject base which eventually makes the student to follow their own academic interest. They have around 200 fields of study. They give appropriate weightage to intellectual and personal development. It was the 6th university to be established in the central Europe. There are brilliant career opportunities offered by this university. It has a very caring support center which aims to provide personal assistance to students while experiencing any kind of discomfort.
Peter Grunberg (Nobel Prize winner in Physics), Kurt Alder (Nobel Prize winner in Chemistry) are some of the famous alumni of this university.
QS World university ranking: 308
BBA, MBA, MS, MIS, BSc – No tuition fee.
---
Ludwig Maximilians University Munich
This university is the heart of Munich. It a premier institute for academic research and has attracted scholars and talented students from all over the world. It is also one of the largest universities in Germany. The most beneficial aspect of this university is that it offers courses in German as well as English. Lingual courses, social interactions and extra curricular occupy a significant aspect of their timetables.
No Tutition Fee For Any Student For Any Course QS world university ranking: 68
---
Goethe University Frankfurt
The university was built in 1914. It identifies its position as the best international research institute. It offers a wide range of academic program and focuses on different approaches to solving complex issues. The university is famous for its courses in literature, science and philosophy. The university consists of 4 campuses. It has special libraries for humanities, law, economics and Art. They have more than 200 undergraduate and post graduate programs. This university collaborates with more than 80 countries and arranges for student exchange programs. This university has a wide range of sports opportunities like basketball, tennis, volleyball, judo and swimming.
Paul Ehrlich (Nobel prize winner as a physician) is one of the most notable alumni of this university.

No Tuition Fee For Any Student For Any Course
QS World University Ranking: 291
---
RWTH Aachen University
This institute was set up in 1870 and is an open university which entertains domestic and international research. CEASER, TIMES, ALMA and EASN are some of the international affiliations that the university maintains. This university owns its reputation in technological studies. The campus is loaded with apt cafes and restaurants. Public transport is very accessible from and to the university. This university is known for its traditional and cultural traits. Every student experiences a very pleasant and unique stay. RWTH Aachen University offers undergraduate and degree programs. It offers Arts and Humanities, architecture, civil engineering, mathematics, computer science, mechanical engineering and much more.
Even though there are minimal charges for every course, the university has ample programs and funding opportunities which can be availed by all.
QS World Ranking: 138
---
University of Munster
This university was set up in 1780 and is known as the 5th largest university in Germany. It is a famous school of business and administration. Other than that it also offers IT, Hospital management, Philosophy of law, Psychological therapy and Theology. This university consists of fifteen research centers. There is ample accommodation for students. The university provides guesthouses for international researchers. The campus initiates various activities and events which aim at personality development of each and every student. The university offers graduate and post graduate degree program.
QS World Ranking: 347
---
University of Tubingen
The university of Tubingen is known one of the 11 German Excellence Universities. The university is famous for medicine, law, theology and religious study. Their alumni includes a large number of Presidents, Ministers and EU Commissioners. The university has produced 11 Nobel Laureates in the field of medicine and chemistry. The campus of this university is also known as a 'classical' campus of the town. The library is equipped with 7,600 journals and there are more than 8- departmental libraries with more than 3 million volumes of research journals.
---
University of Hamburg
This university was set up in 1919. The university has produced 6 noble prize winners. The university recruits up to 7000 freshmen with roughly 900 doctorates. The students have the liberty to choose from 149 majors which are offered by different faculties.
QS World Ranking: 250
---
Conclusion
However, even if the student fee is waved off, the student still has to tackle with daily living costs. These expenses are somehow unavoidable. Munich is one of the most expensive city for a student to survive. An average cost of living for a student there comes up to 12,000 Euro per year. The student will have to spend certain amount on food, clothes, transport, telephone, internet, tv license, work and study material and activities. Germany has drawn a large number of students for higher education. Germany offers excellent curricular and infrastructure.