Gone are the times when parents forced their children to get into family businesses or typical 9 to 5 jobs. Today, in the millennial age, most students feel confident enough to choose their own stream, set their own goals and become a go-getter.
Also, keeping in mind the neck-cutting competition and in order to attain the high standard, quality education, students these days are preferring international education. Leaving one's home country is no easy task. It calls for humongous courage, determination, and ofcourse, dedication.
For students with an entire lot of dreams and aspirations in their heads, it becomes quite easy for them to make-up their minds and run to chase what they desire but they often ignore the necessity of basic stuff that often result in huge problems in the long run.
Eligibility test preps, Visa proceedings, University documents, financial statements, accommodation details and the list goes on and on!
No matter in which corner of the world you want to go and pursue your desired courses, you just cannot skip the conventional steps and students get so engrossed in these that over 90 percent of the students fail to plan their trip taking in consideration their basic needs ranging from accommodation: in-campus or off-campus, food, shopping, insurances, travel: including your vacation trip, bills: mobile phones, electricity, internet, and so much more!
There are instances where students land up taking odd jobs or even working overtime as they hadn't planned these stuffs in time. You wouldn't want to compromise on your study hours or precious moments of your student life trying to clear up the mess that shouldn't have been there in the first place. Do you?
Don't worry, we've got you covered. In this article named 'Look before you leave', you'll find all that you need to know if you're planning to fly-off to USA, UK, Ukraine, Australia or Germany to turn your dreams into reality. From travel, to food and even laundry, you're going to find the cost of living expenses curated specially for international students through thorough research and study.
First, have a look at the parameters that you need to keep check of:
Accommodation

In any country, in-campus accommodation is highly unadvisable as it is very expensive. Unless and until you are highly stable financially, I suggest you to refrain from in-campus and isolated apartment accommodations.
Utilities

Coming to the utilities, they include the electricity, heating, water, broadband, mobile phone, trash and sewer bills. The trash, water and sewerage are often covered by the landlord but if they are not, then you gotta check through your contract carefully.
Food
This is something most students cannot compromise on. Taking into consideration the different dietary habits of different people, the average cost for groceries is comparatively higher. Also, this can be reduced if you subscribe for fixed daily meals at the residence halls that charge you less than your overall grocery cost.
Or, if you really want to cook it up your way then I suggest you keep a track of offers and hunt for discounts and sales at the nearest and cheapest grocery stores and super-markets.
Travel

Public transport is the best option for international students in any country as renting a car only adds up to the expenses as it comes with the burden of getting the license, insurance, fuel and other formalities done. A public transportation pass for students isn't too expensive and some universities give discounts too. Again, it depends on the location in which you're studying.
One of the most important things that students ignore is their vacation expenses. Their expense of flying back home during the vacation is the highest and the most avoided section that must be efficiently planned if you don't wish to panic last-minute.
Must Read: Problems Faced By Indian Students Living Abroad | How To Resolve Them
THE UNITED STATES OF AMERICA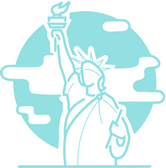 This is "the dream country" for most of the students. There's no doubt in the fact that the USA offers some of the best Bachelor's and Master's degree in all the courses that are globally recognized but what comes along with it is the burden of expenses that you need to be aware of. If you have your eyes-set on that degree you want from somewhere in the USA then make sure that you pre-plan your stay and get your expenses covered.
Now, since the USA is a country of huge territorial extent with over fifty states, the cost of living isn't uniform. It varies from state to state depending upon the population, its trade, prominence in the country and also the urban and sub-urban areas. To be precise, the more developed the place, the costlier it'll get. According to study, the Eastern coast of the USA is the costliest for students where are the Southern side is comparatively cheaper.
Here is a detailed list that covers the costs of basic necessities on a monthly basis:
1.Rent: The most common and approximate cost for renting shared rooms in America is: 450 USD/month.
If you compare it with on-campus accommodations, here are the figures for a four-year course:
9,800 USD/academic year at public colleges
11,100 USD/academic year at private colleges
2.Utilities:
Electricity: 50-110 USD/month
Mobile phone and internet services: 100 USD/month
Heating: 50-90 USD/month (also varies according to the season and location).
Laundry: 20 USD/month
3. Food: Generally, 250-400 USD/month.
4. Travel: 45-60 USD/month
Student life ease in the USA definitely depends upon the efforts that you put in while planning your stay and, in that case, I would give it a 4/5. Otherwise, things wouldn't be as easy as they seem so it would be a 3/5.
THE UNITED KINGDOM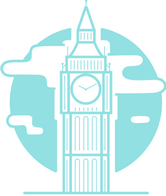 The United Kingdom is home to some of the best universities in the world and is a dream country for students that have a keen interest in education and research. The UK Visa and Immigration (UKVI) requires you to show them a financial statement which is high enough to fulfil all your expenses including your accommodation, food, travel and undoubtedly, the tuition fees for your period of study.
If you wish to study in London, be prepared to load your bank accounts with those extra pounds, because dear, London is expensive. The average cost of living in London per month is 1270 GBP. While, you go away from London, this figure will reduce eventually making you happier. The approximate cost of living anywhere outside of London is 800 GBP.
Now, here comes a detailed checklist:
1. Rent: 450 GBP
2.Food: 190 GBP
3.Utilies: electricity, internet, heating, mobile phones, gas: 130 GBP
4.Laundry: 20 GBP
5.Travel: 45 GBP for a monthly travel pass.
Student life ease score in the UK would be 2.5/5 and could be increased if execute your plan properly and spend your bucks wisely.
AUSTRALIA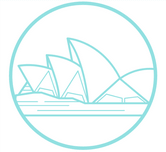 In the list of the most expensive countries for international education, Australia tops the list. So, if you really have an eye on an Australian university, be extra-careful in choosing all the parameters.
From the location to the college and the expenses, everything is going to cost several bucks!
1. Shared rentals: 800 AUD/month
2. Food: 600 AUD/month
3. Utilities: electricity, internet, heating, mobile phones, gas: 420 AUD/month
4. Travel: 120 AUD/month.
Student life ease score in the Aussi would be a 1.5/5. This can only be improved if you got a hefty bank balance or you are willing to take up part-time jobs to sustain yourself through your stay in an alien country.
GERMANY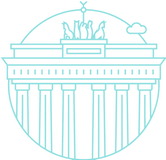 Germany, by far, is one of the go-to places for higher education for students belonging to the middle-class band of families. The State authorities in Germany charge zero tuition fees for all Bachelor's programs and most Master's programs.
Students are required to contribute for the semester fees that also includes various facilities depending upon the student's choice. Germany is home to some amazing universities with world-class infrastructure and faculty especially in technical courses.
Compared to all the biggies like the USA, UK and Australia, Germany is way too cheaper and underrated.
Here's a list of expenses that you bear while in Germany:
1.Rent: 250 EU/month
2.Food: 170 EU/month
3.Utilities: mobile phone, internet, electricity, health insurance: 115 EU/month
4.Travel: 90 EU/month.
Student life ease score for Germany would be a 4.5/5 or it can also be a 5/5 if you fulfil the pre-requisite of learning the German language before you leave.
UKRAINE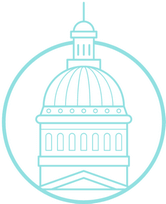 Ukraine, again, is one of the cheapest European country to pursue higher education. The currency of Ukraine is UAH-Ukrainian Hryvnia where, 1 USD= 25 UAH (approx.). Ukraine is one such country where you can completely sustain yourself in 500 USD a month. How? Read ahead to find out:
1.Rent: 100 USD/month students here mostly prefer hostels because, in the same amount, their food and utilities are also covered. Hostel rent is around 80 USD/month.
2. Food: 50 USD
3. Utilities: 50 USD
4. Travel: 10 USD/month
Student life ease score for Ukraine can be 5/5 provided you manage everything as planned.
CHECK OUT: Tired Of Neet? Complete your MBBS from abroad under 15Lac
Now you see? No matter where you wish to fly-off, planning is the ultimate key. So, if you're really adamant on turning your aspirations into reality, then you gotta leave no stones unturned to realize what is in your head. Look before you leave!
NOTE: The costs mentioned in the article DO NOT include the University tuition and semester fees. Also, it is recommended to keep a margin of around 1500 USD a year for other amenities like stationery, a round of shopping and other recreational activities in the budget to stay on the safe side!
Wrap Up
Hope you will consider this read before you are planning to go abroad and plan accordingly.
Our team helps students to get the right information they need. Let us know if we are fulfilling your requirements and our goals or not.
Other Recommended Articles: