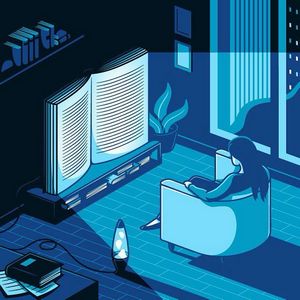 Imagine yourself wearing that black robe and hat and clutching your years of sweat and hard work in your hand- your Bachelor's degree. Sounds so fulfilling, right? Indeed it'll be only if you are sorted about what your next move is going to be. But if you are a person with low-key goals that involves attaining a 9 to 5 job for basic survival then, you can surely knock the doors of fresh start-ups and achieve your target.
But wait ! Pause and ask yourself- Is that really enough?. I'm sure you didn't work tirelessly for three+ years to deserve a minimum wage per month, did you?. If not anything, it must be your last resort and then what?. A few years more of efforts and you can find yourself in much better and satisfying situations. How? Read ahead to find out.
Masters. Most of the top-notch companies regardless of the stream, call for expert professional who can do wonders for them in their area of specialization. Enrolling for a Master's degree must be your immediate step as soon as you finish your Bachelor's.
Now, coming to the particulars about a Master's degree, it varies depending upon your field that you chose at the time of your under-graduation.
Engineering graduates have the option to choose between MS and Mtech. Medicos can choose between MS and MD. Arts students have the only option of MA. Commerce students can go either for MCom or MBA amongst many others.
Since most of the students who enroll for a Master's program are the engineering grads, this article will help them to make a choice between the conventional options available by giving you in-depth information on both.
MASTER OF SCIENCE(MS)
If you're a person with a creative mind and always had a thing to explore and innovate then this is your forte. This can be your ultimate play area where you can learn, explore, reason-out and most importantly invent!.
MS is a research-based course. The prescribed duration of this course is one to three years but can be extended based upon your advisor's opinion. Initially, when you enroll for this program, you will have to choose a particular topic related to your previous Bachelor's degree and for the next two to three years, you will have to research on the future prospects of the topic and publish a journal and at least two to three conference papers.
In MS, you will not be awarded your degree unless and until your journal is evaluated and published according to the guidelines given by your advisor and the university. In a nutshell, MS is all about going beyond academics, solving the unsolved and drawing conclusions in the form of thesis.
MASTER OF TECHNOLOGY(MTECH)
MTech is mostly designed for people who believe more in practicality than research. It is strictly a course of two years where in, students choose a topic for specialization and leave no stone unturned to excel in it.
Unlike MS, when you start fulfilling all the parameters, you keep earning credits and moving ahead towards the next one. MTech is preferred over MS in India because the former involves specialization in a field which is the requirement of all placement drives.
KEY DIFFERENCES BETWEEN MS AND MTECH
| | |
| --- | --- |
| MTECH | MS |
| Exact 2-year course | It can be extended up to 3 years or reduced to 1.5 years. |
| Excessive coursework and one major project. | Minimal coursework and a huge amount of research |
| Credits allotted for project work and examinations | Large chunks of credits allotted for thesis and your guide's evaluation. |
| Preferred by students and companies in India | Opted by students willing to pursue education and placements abroad. |
| No need to publish journals or research papers. | The degree will be awarded solely upon the basis of published work. |
| Requires practical and academic specialization in the chosen stream | Requires providing solutions to a chosen problem statement. |
| Widely prevalent in India | Widely prevalent in countries like US, UK, Canada, Australia etc. |
Best places to pursue an MTech course
Option 1
MTech is a rarely offered program globally. The post-graduation degrees offered by foreign universities for engineering students are commonly referred to as MS which is a different course altogether. However, the place where MTech finds prominence and acceptance is, India. One of the very few and best countries that offers this program and probably, the most ideal one too is none other than your own home country.
WHY?
Almost all the engineering colleges across the country offer this program so point number 1: You have lot of options to choose from.
Secondly, India is home to some of the best technological universities in the world. Hence, an MTech degree from IISc, IITs or NITs can be a direct key for you to unlock your dream job.
HOW?
Getting into an MTech course is not a piece of cake and definitely, not everyone's cup of tea. But, if you really want it, you will do it.
To get admission into an MTech course in the top-notch institutes, you will have to gear up for the GATE exam coming your way just after you finish your graduation. These institutes consider GATE scores of only 650 and above (out of 1000) and this varies depending upon your field.
PRESTIGIOUS INSTITUTES
Group A:
IISC Bangalore
IIT's (Bombay, Delhi, Madras, Kanpur, Kharagpur, Roorkee, BHU, Guwahati).
Group B:
NIT's (Trichy, Warangal, Surathkal, Calicut, Allahabad, Rourkela)
IIT'S (Hyderabad, Bhubaneswar, Gandhinagar, Jodhpur, Dhanbad, Indore, Patna, Ropar, Mandi)
IIIT Hyderabad
BITS Pilani.
Group C:
All NIT's and all other state-wise engineering colleges.
Option 2
Even now, if you are adamant to pursue MTech abroad, then here's the thumb rule: There are a number of engineering specializations, from mechanical to civil engineering, that students can choose from.
The thumb rule before applying to any MTech university is to determine which engineering specialization you want to take up and then perform a thorough research on which university of which country offers that particular specialization.
Next step would be to list out those universities and start preparing for their entrance tests that I will mention below which also differs from country to country.
Best places to pursue an MS course
If at all you're planning to plunge into research by choosing the option of MS (which most of the students are doing these days), then India is probably not the best option for you. MS programs are widely and ideally offered at foreign universities based in developed nations like that of the USA, UK, Canada, Australia, Germany and other such places. Given below, is a list of country-wise universities according to their prominence prevalent globally and also what you need to do to get admissions into it, that'll help you to plan your targets conveniently.
The USA
Massachusetts Institute of Technology (MIT)
Stanford University
Carnegie Mellon University
Harvard University
University of California, Berkeley (UCB)
Indiana University at Bloomington
San Jose state University
University of Cincinnati
University of North Carolina at Charlotte.
University of Texas at Dallas
Rochester Institute of Technology
University of Houston main campus
Colorado state University
University of Oregon
And the list goes on. Now, let's discuss what you need to do to get into any of these universities to kickstart your MS program.
All the universities in the USA put forth two eligibility tests named GRE and TOEFL. Of which, the latter is an English proficiency test while the former puts your Quantitative, Analytical and Verbal skills to test. Also, your average percentage from your latest qualifying graduate program is taken into consideration.
So, if you're planning to go for this course then you not only need to prepare for these tests but also maintain your academic records at par in college.
The United Kingdom
University of Oxford
University of Cambridge
Imperial College London
University College London
The University of Edinburgh
The University of Manchester
King's College London
London School of Economics and Political Science (LSE)
University of Bristol
The University of Warwick
Mentioned above are the most top-rated and dream universities for any MS aspirant. Getting into any of these prestigious institutions is no easy task but if you have the capability and vigour in you to chase your dreams then you can surely give it a shot.
Unlike the US, universities in UK require only one eligibility called IELTS which is also an English proficiency test since the UK is entirely an English- speaking nation.
Canada
McGill University
University of Toronto
University of British Columbia
University of Alberta
Montreal University
McMaster University
University of Waterloo
University of Calgary
The University of Western Ontario
A majority of the universities in Canada require the applicant to have 16 years of education or a four-year Bachelor's degree. Students who have completed their Master's degree after a three-year Bachelor's are also eligible to apply for admission to Masters at a Canadian university.
Language proficiency and sufficient finances. Both English and French are spoken in Canada, with the latter being the official language throughout the Québec province, and Canadian universities offer courses in both tongues.
Australia
The University of Melbourne
The University of New South Wales
RMIT University
The University of Sydney
Australian National University
Queensland University of Technology
The University of Adelaide
The University of Western Australia
Monash University
Just like the US, it is not easy to achieve admissions in an Australian university. The test scores of competitive exams like IELTS or TOEFL and PTE are accepted throughout the country.
Australia is a highly expensive country with luxurious standards of living which makes it a limitation for middle-class international students. I suggest you to browse through other better options unless you belong to well-off family and can show enough financial statements.
Germany
Technical University of Munich
RWTH Aachen University
Technical University of Berlin
Karlsruhe Institute of Technology
University of Stuttgart
TU Dresden
Darmstadt University of Technology
Germany is one of the most sought-after countries by engineering students for a Master's degree. Why? Here are the perks:
1.German universities charge low tuition fees or none at all
2. Numerous scholarship opportunities for Engineering students in Germany
3. English-taught Masters in German Engineering schools
4. Enjoy the German low cost of living
5. Research and collaboration with the Engineering industry
6. Engineering jobs in Germany
7. Best for core engineering streams like mechanical, electrical, biomedical and space
Ireland
Trinity College Dublin
University College Dublin
National University of Ireland, Galway
University College Cork
Maynooth University
Dublin City University
University of Limerick
What better than studying in the Land of Saints and Scholars? Yes, that's what Ireland's nickname is! Ireland has several top-ranked universities, all with a global reputation owing to its academically rich history. From literature to landscape, from innovation to internationalization, Ireland offers a lot of opportunities in education and research, and the warmest of welcomes from the world's friendliest nation!
Ukraine
Ivan Franko National University of Lviv
Taras Shevchenko National University of Kyiv
National Technical University of Ukraine
Sumy State University
Kiev National Taras Shevchenko University
Ukraine's universities, colleges, medical schools, engineering schools, and law schools are highly respected and well-known in the education and academic communities, and they continue to offer prestigious Bachelor's, Master's, and Ph.D. programmes for smart, driven adventurers like you. Feel free to choose from some of the most competitive degrees in the best universities in Ukraine.
POINTS TO REMEMBER
Ø All the universities mentioned above are top-rated according to various world rankings and getting into any one of them requires the aspirant to get through a series of tests and attain the more than the cut-off score which differs on a large scale while comparing two or more universities.
Ø Applicants who wish to settle abroad after they finish their studies are suggested not to opt for US, UK or Australia as they have strict immigration laws and do not provide work permits anymore.
It is advisable for students to prefer places like Canada and Germany as the former is inviting students to come and contribute in its development alongside giving citizenships; while the latter offers free education to international students by charging ZERO tuition fees.
Other streams
Medicine
Hello young doctors! Now that you have finished your MBBS or are about to do so, what have you thought of next? If you're confused, say no more! Here are a few amazing options that you can think of. I have listed them in the decreasing of their difficulty keeping in mind you five years of labour at medical colleges.
MD/MS/Diploma
Diploma of National Board (DNB)
Combined Medical Services (CMS)
Clinical Research
Masters in Health Administration (MHA)
MTech in Biomedical Engineering and Biological Sciences
Masters in Medical Science and Technology (MMST)
Countries like Russia, China, Ukraine, Malaysia, and Ireland are globally recognized for providing world-class high-quality education in the medicine streams.
Arts and Commerce
This is a field in which there is no end. It continues beyond infinity. The number of options that you are available here just cannot be listed. And the best part is that there ain't any prerequisites for any course you choose. You could study engineering for four long years and still jump into Business Administration.
People usually have this stigma that CA and/or CS are the only "respectable" jobs that you can achieve once you choose the commerce subject. But, very often they forget that this field has no limitations. No boundaries. You can literally be yourself here. Traverse any corner of the world, and you'll find people like you-who breathe arts, who love commerce!
Conclusion
In simple words, choose MS if you want to go abroad and have the budget for it. Although, there are colleges having tuition fee for middle class family and banks help a lot too with their schemes. Choose MTech if you wish to stay in India for the course and placement.
Recommended Articles
Difference Between MBA, MIM, MS and M.Tech
Best Colleges for Bachelors in US, UK, Australia, Canada, Ukraine, And Germany