Medicine is one of the most popular and designated degrees in this world.
Every year thousands of Indian medical students have a primary concern that would they be able to pursue medicine studies in government instituitions or not.
Very few students are able to crack highly competative and difficult medical entrance examinations and are able to see their dreams coming into reality.
However, most of the students drop a year or two and prepare again for the entrance examinations. Many students are not able to afford the hefty fees of private medical colleges and the donations that the private universities ask.
In such situations, many of them decide to come to foreign medical universities. In this fast-pacing world, many countries are offering high-quality medical education at affordable prices.
Students from various asian countries like China, Nepal, Bangladesh are willing to go to foreign medical schools in Russia, Ukarine, Unites States, Germany and other parts of the world where they can complete their education at much affordable prices.
The medical univeristies in these countries follow the international curriculum. Universities in these countries are approved by major organizations like the World Health Organization etc. which are listed with Medical Council of India.
Moreover, the quality of education provided at these universities also meets the standards of top-most universities in the world.
---
Advantages Of Studying MBBS From Ukraine
1. The tuition fees of most of the medical universities at top medical colleges is about 4.50 lakhs yearly.
2. The living cost in Russia and Ukraine is quite low as compared to other countries abroad.
3. It is the destination of most of the Indian students , i.e a lot of high rankers prefer pursuing MBBS from Russia rather than India
4. Coaching for clearing the Medical Council Exam of India is readily available.
5. Almost all of the universities are approved by Medical Council Of India.
6. The total budget of MBBS education is Rs. 30-35 lakhs for top grade universities.
7. The budget of MBBS education in 'B grade universities' is Rs. 15-20 lakhs.
CHECK OUT: MBBS From Ukraine – Eligibility, Fees Structure, Government Universities
Advantages Of Studying MBBS From US
1. United States is the top-most destination for the students who want to pursue education in foreign countries
2. Medical studies in United States make use of advance technological methods for the treatment of patients.
3. It is a globally recognized degree and there is no extra tuition fees for postgraduate studies of medicine.
4. We can interact with people from all corners of the world.
5. International exposure in a student's resume will definitely add a lot of value.
Advantages Of Studying MBBS From United Kingdom
1. Students gain access to world-leading medical education.
2. The chances of employability increase a lot.
3. Students can gain professional exposure.
4. One can benefit from Uks leadership in medical research.
5. Work permit can easily be given after the studies.
6. One can gain cross cultural experience.
Advantages Of Studying MBBS From Australia
1. One can experience diversity of students.
2. Although Australia is a small nation, but pursuing graduate studies from Australia can help a student in achieving global recognition.
3. One has a variety of subjects in medical studies to choose from.
4. A lot of scholarship opportunities are also available in Australia for medical students.
5. One can enjoy fabulous weather and do a lot of activities apart from the studies.
Advantages Of Studying MBBS From Germany
1. These days germany is also becoming a magnet for the international students. This place is having a lot of opportunities for the international students.
2. Many top ranked universities are there in Germany. There is low or no tuition fees in many of the colleges of germany.
3. The medical programs in germany are globally recognized.
4. Affordable costs of living.
5. A lot of work opporunities are there for the international students.
6. One can learn a new language and have a cross culture experience.Cultural and historic heritage is also there.
---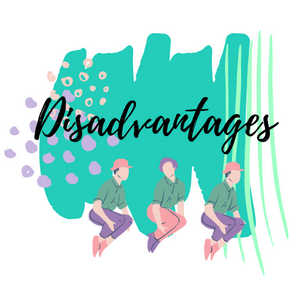 Disadvantages Of Studying MBBS From Ukraine
1. Many students find hard to accomodate themselves in the cold weather conditions of Ukraine. It is freezing cold in Ukraine for about one quarter of the year.
2. There can be communication problem in some cases. Going abroad, means chnaging yourself totally.
Some students find it hard to learn the local language of the area, and they can experience communication gap as well.
3. A lot of students may fall into the trap of fake agents in India. One should do the research and contact only the consultants which are having direct tie-up with the universities.
4. The European curriculum can be tough and some students may not feel motivated enough and may sometimes come under stress or pressure.
Disadvantages Of Studying MBBS From US
1. In United States, international students are not allowed in the hospitals, and work out only to be a kind of observer-ship. Training is done on dummies, and thus does not provide any real experience to the students.
2. The disease patterns in western countries is quite different from Asian countries. Knowledge of disease has huge difference and so does it's curing
Disadvantages Of Studying MBBS From Australia
1. Indian food is not in plenty in Australia. One needs to adjust a lot in terms of food
2. The tuition fees of medical studies in some colleges of Australia can burn the pockets of an average middle class individual in India.
Disadvantages Of Studying MBBS From United Kingdom
1. In United Kingdom , the term and duration of MBBS Course can be quite large.
2. The studies are much more lecture-based or theoretical based, with only occasional assignments throughout the semester.
3. The living costs can be quite high for International students.
Disadvantages Of Studying MBBS From Germany
1. In Germany, an international student might experience, bureaucracy.
2. If an individual is going to a public university in Germany, one should not expect to have a variety of resources available on-campus.
3. The German grading system can be quite daunting for international students as it is quite tough and one needs to choose his courses wisely.
---
Student Life In Universities Abroad
Since every coin has two sides, so does studying abroad. Life of an Indian student abroad, can can a huge turn when the individual goes to study abroad.
Indian studnts are generally overprotected and are not in a habit of doing all the things by themselves.
In India, students usually are very much attached to their parents and are not at all exposed to household chores, cooking, buying groceries etc.
But, one an individual goes abroad he need to be a self-sufficient and self-reliant individual who is not dependent on anyone else.
From grocery shopping to completing one's assignments on time, one has to do all the things by himself. This transition may sometimes be daunting for some students.
Moreover, there will be times when one may feel home-sick, but slowly and gradually if one learns how to adjust in a new environment, then it can be a great learning experience for a person.
Sometimes, language can be a communication barrier as well for some students. One needs to learn the local languages, fast and fluently, so that he does not feel out of the place.
Getting exposed to diversity of cultures teaches us the valuable lesson of learning to adjust and even appreciate the positive aspects of each culture.
In the long run, we end up with a liberal, well-rounded and broad-minded personality helping us become global citizens!.
The theoretical knowledge of the Asian culture and the practical experience of the of the western education system will given you the experience of both the worlds.
An individual is likely to change completely. After completing the graduate studies he would be a well-organized, self-reliant and a productive multi-tasking ninja!.
---
Best Colleges For Studying MBBS In Ukraine, the US, Germany, Australia And United Kingdom
Ukraine
Ukraine is one of the popular destinations for medical students mainly beacuse of low tuition fees and well equipped facilities. Some of the best colleges in Ukraine along with the their best courses are mentioned below
Best institutes
Sumy State University: Bachelor's in Pharmacy
Bukovinian State Medical University: Bachelor's in Pharmacy
Kyiv National University of Technology: Bachelor's in Biotechnology
Lviv National Stepan Gzhytsky University of Veterinary Medicine and Biotechnology: Bachelor's in Biotechnology
Oles Honchar Dnipro National University: Bachelor's in Biotechnology
CHECK: MBBS In Ukraine Eligibility, Fee Structure, Government University
US
United States is a land of opportunities for millions of people all across the globe. It is the home to some of the best medical instituitions across the world.
Pursuing an MBBS degree from United States enables global recognition for a person. Some of the best medical instituitions in United States are as follows
Best institutions
Harvard University: Medicine and Health program
Stanford University: Best medical school for research
Johns Hopkins University: Masters in Doctorate
University of Pennsylvania (Perelman): Bachelor's in Biomedical Sciences
Washington University in St. Louis: Bachelor's in Health Care
Yale University: Bachelor's in Health and Medicine
UNITED KINGDOM
Medicine is one of the most competative fields in the United Kingdom whcihc welcomes international students with open arms.
The UK is home to some of the best medicine institutions in the world with names such as the University of Oxford, Cambridge University and Imperial College London making the biggest impact.
Best institutes
University of Oxford: Standard Graduate entry-course
University of Cambridge: Bachelor's in Medicine
Australia
Though Australia is one of the smallest countries in the world but it continues to attract international students for various cost-effective programs.
It is staedily attracting various international students. Some of the best medical institutes in Australia are as follows.
Best institutes
The University of Melbourne: Doctor of Medicine
University of Sydney: Bachelor's in Medicine and surgery
The University of New South Wales:BSc(Hons) Medical Sciences
Monash University: Bachelor of Medical Science(Honours)
The University of Queensland: Doctor of Medicine and Surgery
The Australian National University: Doctor of Medicine and Surgery
The University of Adelaide: Bachelor of Medicine and Bachelor of Surgery
Germany
Germany is recognized for atonement of high quality education at affordable costs. The higher education landscape has grown steadily over the years in Germany.
It has many medical schools which provide ample amount of scope for medical education and research.
It is best known for providing real world training in university hospitals to the students out there.
The country has lot of German centres of Health Research and competance networks.
The first academic degrees are earned after 5-7 years although the course is of 6 years only.
There are no post graduate or undegraduate levels of education in medicine in Germany. Some of the best universities for pursuing medicine in Germany are as follows
Best institutes
Ludwig Maximilian University of Munich: Bachelor of dentistry
Humboldt University of Berlin: Bachelor in Medicine and Surgery
Technical University of Munich: Bachelor in Medical Sciences
RWTH Aachen University: Masters of Science in Lasers and Dentistry
University at Bonn: Bachelor's in Medicine
---
Conclusion
An individual already has a lot of strength if he/she decides to leave their home country and pursue studies abroad. Individuals must realize their strengths and keep moving forward.
If life gets tough sometimes, rebounce and give the answer back to life. Don't be afraid in life. Take every chance that is possible.
One who takes risks is definitely going the right path, as any path without risks is not leading the person towards success.
Studying abroad is more of an individualistic experience, but if one is able to overcome all the challenges out there, then no power in this world can stop the person from succeeding.
Gaining exposure to variety of cultures helps an individual to learn valuable lessons of life and adjust and appreciate the positive aspects of life.
In the long run, we end up with a liberal, well-rounded and broadminded personality helping us become global citizens.
Remember that "What is meant to be yours is coming towards you, and What is not yours is fleeing away from you. For now, bear the confusion and have the strength to take chances. It will all make worth it soon."
More From The Blog
Tired Of NEET? Complete MBBS From Abroad Under 15 Lac
Look Before You Leave For Abroad Education