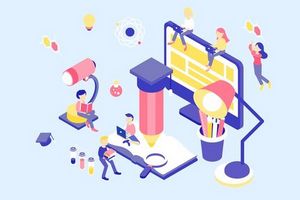 Studying abroad is a dream people have been seeing for decades but its only this century that it is becoming a reality for a large number of people. Various countries from the UK and USA to countries like China, Russia, Ukraine is being preferred by students looking to join a particular university due to its reputation in the field.
Today we look at two such countries which are ranked very high in list of MBBS aspirants, Russia and Ukraine. MBBS in Russia Vs MBBS in Ukraine.
Some basic reasons to prefer these countries are
They have cheaper education than UK and US universities
The degree and university of both countries are globally recognised
The fees and living expenses are affordable
The experience you gain from studying abroad as most of the university are government-funded is unparallel
---
Russia
Russia in particular have attracted attention of students in fields of engineering and medicines from the soviet era. The fact that most of the degrees given by top Russian university can get you a license to practise around the world especially in India always attract aspirants in high numbers. The universities her have been recognised by organisations such as WHO and are verified by governments around the world.
Russia is a country in eastern Europe and is a country with a growing population. Its also the largest country and has a very vast culture. Any student here comes face to face with a different kind of people as many immigrants come here to study, different types of climate in different regions and a chance to learn from a country which is motivated about various things from sports to politics.
Some interesting facts about studying in Russia
There is no Entrance Exam
The Students gets 100% Visa easily
Easy Admission procedure
Since Russia has a history of students visiting it from India, you can find Indian canteen and people there. Accommodation is also of good quality.
The degrees are widely recognised in India and Tier 1 countries like USA, UK, Canada, Australia
The unique thing is all universities are government universities
Eligibility Criteria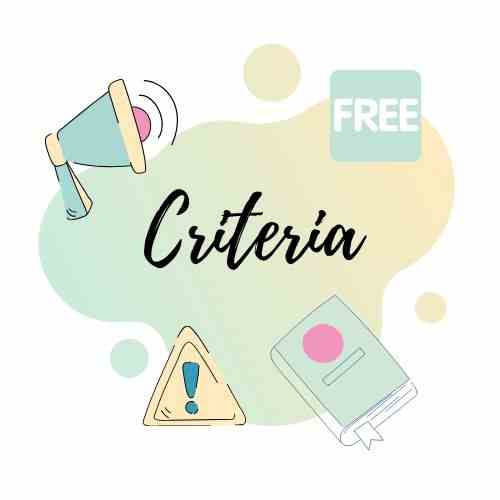 Most university would require that you score at least 50% in your 12th standard exams
Student should be above 17 years of age
Student should have qualified in exam like NEET particularly for MBBS aspirants
Valid Passport
---
Ukraine
Ukraine is a country that have attracted MBBS aspirants in this decade. It is a country in Europe with a very high literacy rate and one of the top countries in Europe when education is considered. It is preferred by students across the globe due to the living standards and low cost. The country has high reviews among students who have gone to study abroad.
Some interesting facts about studying in Ukraine
There is no Entrance exam
Students get 100% Visa
Direct admission on basis of your 12th standard marks and NEET score
The country is very accommodating to foreign students
The cost of education and stay is less
The degrees are widely recognised in India and Tier 1 countries like USA, UK, Canada, Australia
All universities are government
Eligibility Criteria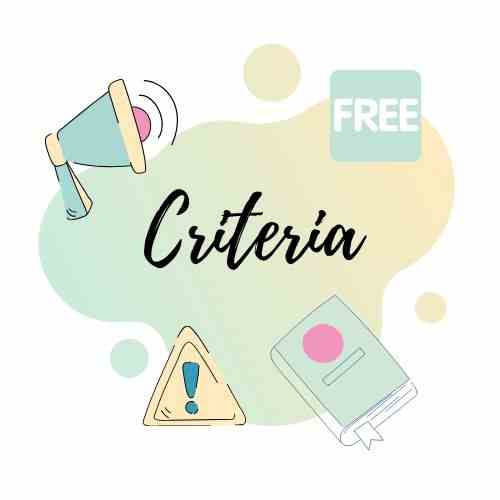 50% and more in 10+2 in your school
Candidate must be of 17 years of age
Candidate must have given NEET exam in India
Should have a valid Indian Passport
---
Both Russian and Ukrainian Degree will be valid in India and around the world and the person can practise medicine anywhere.
---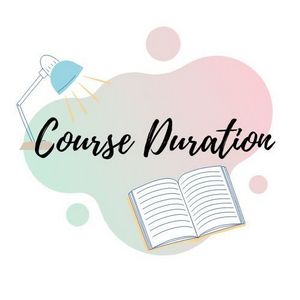 Both countries for the MBBS course have a limit of 6 years while Russian university can offer you a 7-year program also in which one year will be dedicated to teaching about Russian language and Russian culture. Ukraine doesn't offer any such program but a student can always find some way to learn about Ukraine from other sources. An example of this is – Students participate in language programs in Ukraine 3 or 4 months prior to their medical classes and admission to get a hold of culture and language.
There is no comparison about which country might be a better place for an Indian student. It really depends on the preference of the student. iGraduate believe in the right to information.
---
Russia is bigger in size than Ukraine. This is the reason why it have more number of Universities and more students. Ukraine is peaceful and not too big. That is the beauty about it.
The political stability of Ukraine is better than Russia and China. They have a better living condition than Philippines.
The MBBS university in Ukraine are nearly 100-200 years old and have a vast legacy.
The University and Degree are more recognized and trustworthy than that of Philippines and Kazakhstan.
There has been a wide number of students preferring these two countries over China and the Philippines this decade.
---
A major disadvantage of Russia is that most of the Universities offer a bilingual course and tuition fee for the course taught in English Medium is a bit higher. Full English taught course is available at very few universities. This means that it is compulsory to learn and practice the Russian language from 3rd year onward. Ukraine has no such policy.
---
The other advantage that Ukraine has is its Student Exchange Program which has been a quite a hit among students and its focus on practical knowledge in courses which have been recognised by top medical organisations globally.
---
One more reason why you should prefer Ukraine or Russia over Kazakhstan or Philippines is while both of Kazakhstan and Philippines are poor countries in Asia, Ukraine is a top country in Europe with a rich culture and legacy. The living conditions are better. They have better student to teacher ratio. The government is highly invested in the universities as all universities are government regulated. The education sector does have a edge over other two.
---
Points To Consider
Some points to consider for studying in Russia and Ukraine are
Students have to adjust to ECTS (EUROPEAN CREDIT TRANSFER SYSTEM)
You cannot miss classes as students have been deported who have done without a valid reason. This ensures that you have to study without excuses. Classes are regular and weekends are fun.
The living cost depends on the lifestyle of an individual. Living in a shared flat or hostel will absolutely cost you less.
The environment have to be adjusted to, as weather in Ukraine is much colder than in India.
Even with all these in minds you have to consider that education abroad will always come with a set of challenges. Countries all around the world will be different from ours but to find a environment that is suitable to your academic goal and living standards is a blessing. A blessing that people living and coming back from Ukraine/Russia will tell you about.
The other advantage is most people who want to practise in European country after their graduation will find that the degree from both the countries holds a high value and will get you a good job almost anywhere in Europe.
---
Important Facts Before Applying To Ukraine And Russia
All the Universities have a recognized degree, they are ranked high by many trusted organization and magazines and have a good number of students from foreign countries already studying here.
All the students get 5 years of quality education and 8 months of internship during their 6-year program. There is no offer to work in Ukraine, Russia and other European countries while you are on a student Visa.
There is no additional requirement to do an internship in India if you have a degree from Ukraine and Russia. An internship is a certificate stating that you have experience in practice. The advantage of the internship is seen when you apply to practice in an Indian hospital after MBBS that your degree gets priority over the Indian students who do not have an Internship certificate.
Although most universities provide an option of doing the last one year of internship in India, something which is a very attractive offer to an Indian student. But students find it hard to get an Internship in India. Internship from abroad gets mentioned on your degree, therefore, increasing the value.
MCI coaching is not provided by most universities. Do not fall for false promises by Agencies/Agents. They might show you pics to prove. Those pictures can be from the universities where MCI coaching is available or from a random coaching center in Delhi.
Average students can complete their education in around 15-25 lacs as even in top university it cost around 6500 USD for education and accommodation for one year. A good university can be found in the 4200+ USD range also. Students opt for an MBBS degree in numerous fields like Paediatrics, General Medicine, Dentistry, Surgery, and other areas in medicine. Apart from these best universities have a variety of options to pursue MBBS.
As most of the exams like TOEFL are not needed to get an admission and the process is a first-come, first-serve basis Ukraine is becoming a top choice to study. There is an option for both undergraduate and postgraduate students to study there and the options are more in comparison to other countries.
Any student has the option of coming to India twice a year as they have longer summer holidays and a 15-day long winter holiday which is quite a rest from the hectic MBBS schedule.
Education from a foreign university is done so as to gain a high level of experience and learn about innovation in the field from a totally different perspective. The level of education in Ukraine and Russia is quality driven, distinguished around the world. MCI, WHO, and UNESCO have acknowledged multiple universities and the countries for their work in educational fields especially MBBS and Engineering.
Ukraine is a country which is really close to Russia, Romania and Hungary will also provide the students a chance to travel to a beautiful location. Something that can be of interest during the winter vacation if you don't want to travel to India for a short duration.
This closeness is also the reason why Ukraine has constant students exchange program with all these nations apart from those famous ones with Germany and France. This is another uniqueness of Ukraine, you don't just enter the country for its own resources but for all the potential places it serves as a bridge to. Entire Europe is open to you once you reach here.
---
Conclusion
Competition in India is at an all-time high with multiple people working very hard for a single seat. In times like these, a degree from a foreign university is not only a logical way to go but a way to grow uniquely from your future competition. Studying abroad will always be a tough decision to make for a student considering it a lot of change to go through but the ROI that you get for the sacrifice is also unparalleled. Thus we would recommend you to get your goals straight and apply for an MBBS degree from whichever country which suits you the best.
iGraduate helps by giving the right information. The decision is yours to take. Talk to us if you have any concerns and questions.