Hey! this is Shobhit, crafting a letter to all the Indian students dreaming to study abroad yet stumble how to get prepared for the world waiting there. I am an ex-student who pursued MS in product designing from a renowned university in Portugal. Hold on! This letter isn't just for the peeps in the engineering field, its a letter of tips and tricks to master your dream higher studies abroad. The idea behind the letter sprang when my little brother who has secured admission in a top university in Germany continuously badgered me about how to manage his study abroad.
You might get overwhelmed just like I did, it's okay! That's just a quiet common feel. Just tick the below tricks and trips in your checklist and you will cut a stunning mark your studies abroad.
Get the Preparations Started from Home
Start your preparations from home. Its a wise step for a better living and comforts surviving. Once you have confirmed the admissions with the institution, connect with a guide. Get to know the prohibited foods and things in the country and pack accordingly. Sweaters and mufflers are saviours, know the temperature and get ready accordingly.
Some Indian foods and provisions may not be available, purchase it priorly. As you do this have an eye in the package weight and ensure it comes within the weight limit mentioned by the airlines you have booked a ticket with. Pack your home comforts.
The Initial Step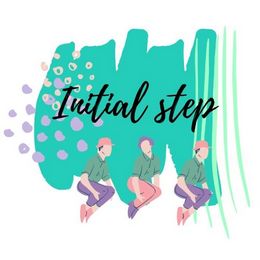 Once you reach the country, connect with a local guide assigned by your university, if not ask for assistance from the university's administration. If you have gone abroad through a company they will assign a local advisor or host for you. Confirm it through call and get the guide's contact.
After you reach, meet the guide and feel free to ask for assistance. Exchange and get the local cash. Remember cash lays a mint condition. When I first reached Portugal, I had no idea how much cash to take so had credit cards with me for rescue. You may take cards too but it is better to take an ample amount of cash. You can also exchange the cash from a bank in your hometown before you depart.
Overcoming the Jet lag
This is the major issue I faced when I reached there. I was completely tired. Everyone will undergo this. You may end up feeling nauseous. Take medications and ask for remedies from the local expert. Being in a new time zone you need to get your physical and internal clock ready to fight the jetlag war.
Slowly things will tend to become normal. Radiate energy fight the time zone. Be a survivor. Gather some energy with at most spirit and enthusiasm. It is difficult yet not persistent.
Find a "Home" away from Home
The next essential need is a comfortable and safe shelter. You may ask your guide or the university to help you find good accommodation. Very few universities abroad provide hostel accommodation. Yet it is better to always find a home for you as local hostels may seem least comfortable due to various reasons such as food, habits e.t.c. Try reaching a senior belonging to your country from the university, they are the best sources for help. Ask them if you can stay along with them or they might help to find you a good home.
When searching for home ensure that the university campus is within striking distance. A safer place and environment is also an essential aspect to consider. Once you find a home get to know the whereabouts such as shopping complexes, supermarkets, hospital e.t.c.
Speak with the landlord and know the terms and conditions, stick to it. Don't spend too much money on the house. Always remember a safer one is better than a comfortable one. Unpack and settle down. Unpacking makes you feel less away from home. Don't rush, take time to settle down and make yourself comfortable.
The Ardent First Day
Yes! Here you are, starting towards a greater goal with ecstatically packed energy and dreams. You have figured out to carve out a good path all you need is just a little bit more effort to make it a beautiful and worthy experience. Start your first day to college with enthusiasm and determination. Anxiety is normal, being nervous is a good start, just don't panic.
Go to university on time. Being late can create a bad impression. Find out your class and settle yourself. Meet and greet fellow classmates, maintain a healthy friendship as they are going to travel with you in the entire course period. Sitting numb and dumb doesn't work out.
A good teacher is a good friend! When I first went to college I managed to create a good network with the faculties. A professor named, Mr.George helped me find good shelter and assisted me throughout the course. I even managed to get the best Internship, Maintaining a recognisable personality in faculty's good books is a prime need.
Be a good and obedient learner. Never miss an opportunity to learn and connect with faculties. Get the faculties contact as well as your fellow classmates. Being bold and confident while introducing yourself creates an esteemed high impression.
The Wise Choice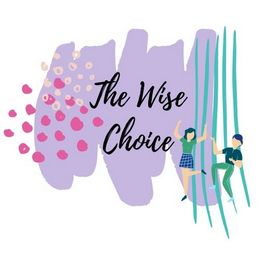 Surf and search for your course subjects, in fact, this is the first step you ought to take before you apply for the program. A syllabus suiting your needs and niche is highly recommended as there are many subjects under the same program. In the first day of college enquire about the subjects and the respective credits.
Choose subjects that interest you and the ones you are willing to create a career in. When doing this keep track of the credits. At times there may be few subjects that don't imply useful to you, drop them. Have a sorted out clear idea within a week and choose the subject you are going to do your research projects. This might serve to be helpful for the students pursuing postgraduate as you will be asked to do a project in the second year of your two year course.
Ask ideas and clear doubts from the respective course instructor then and there. Always have a train of thought about your next plans.
En-route Campus
Explore the campus before you explore the city! The campus is going to be your second home. Attend the orientation program conducted by the university for freshers. Take a self-tour on the campus as it creates a clear picture of the amenities and facilities available. Hunt for extracurricular activities, enrol yourself in clubs. It helps you create a network as well as enriches your talent.
Hit the libraries often, develop the habit of researching and reading books. It is an abundant source of knowledge. Know the help centre and the department of welfare of foreign students if there is any. Learn the country's language, join language training centres on the campus or in the locality.
Health and Hale
A healthy meal is fuel for an energetic soul. Figure out how and where you are going to consume your daily meal. Search for Indian cafeterias, if the search goes in vain construct a plan B. Cook your food, get the provisions from the local market. Rise early and plan the routine accordingly. If you are sharing a room with your friend combine and coordinate else take alternative turns.
Yes, I know it is hectic but you will maintain good physical and mental ability thus kicking out the blues. If you are vegetarian ensure that the cafeterias supply and understand your need. Being a non-vegetarian it is important to consume healthy and clean meat. Avoid over-consumption and foods that you are allergic to. Maintain a proper healthy diet suited to the climate. Let your body adapt to the weather conditions. You are in a new country, don't subject yourself to unwanted health disorders.
Unleash the Explorer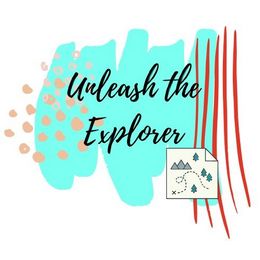 Studying abroad is an excellent chance and an opportunity to explore a new culture. Be a social animal. Wander the streets, talk to people. Don't limit learning to syllabi. Sticking to the corners of your room will not serve you great experiences. Grab every chance to socialise, attend social gatherings and get together with your classmates. Make visits to the cultural hubs and tourists spots. Meet people, know their culture and practices. Never humiliate or take their culture for granted. Be humble and respect the differences.
The Emergency Plan
Calm down, I'm not frightening you. Emergency situations may arise, learn to handle them. Always have a map with you, don't rely on google maps always. If you are lost, never let your fear and emotions out of control. Ask people for help, if you have language issues install a translator in your phone(there are a lot of credible translator apps in the Play Store as well as for iOS). In case of medical emergencies, reach out to your local friends, landlord or your guide for help. Have a notepad with the emergency contact details, blood group and the health issues you have.
Small Steps to a Great Living
Being away from home makes you bent out of shape, call home often. Keep informing about your travels and plans. If you feel dull and difficult to connect with friends, never drop your energy level, it takes time to settle yourself. Commit yourself to work and de-stressing activities. You can write a diary about your daily experiences in the country, after years it turns out to be a treasure that takes you to the past.
Never confine yourself to home, set yourself free. Seek a part-time job once you have settled down. It earns you pocket money. Gather details about the essentials you need to own for example identity cards, transport cards e.t.c. Finally, be aware of who you speak and mingle! Choose the right people and you will shine bright.
You are great to go
Alas! That was a long letter, isn't it? Hope I helped you figure out an idea for your survival abroad. Try following them and you will find yourself doing great. Never plan to quit, remember what brought you here. Cherish the tiny steps you take, embrace yourself. Realize you are not going through a war, you are just in another country mastering your best way in life. Do great and be zealous.
Best wishes Shobhit