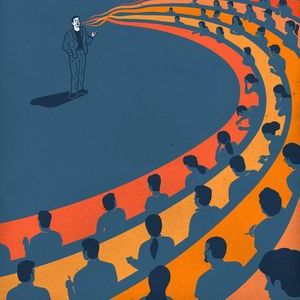 We all spend about 15 years of our lives in school. Next 3 to 4 years in graduation and then next 2 or so years(depending upon the course) in post-graduation. What is it all for if not a promising and good future? Now, when it comes to a promising future, the term is followed by a good job, status and respect.
So, the first thing is the job. Well, finding a job may look difficult but actually, it's tricky. So if you are an MBA or MBBS student aspiring to get a job abroad, this article is just for you. Here we will tell you about all the important aspects you must keep in mind to secure a job abroad. Here, we have widely explained how you can get a job abroad if you are an: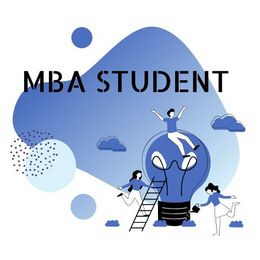 MBA Student
MBA is a good course with the high scope and high paying salary post completion of the course. Students pursuing MBA or those who have already completed their Master's degree in Business Administration have a good scope of getting a job abroad. Here are a few job options you can choose among for yourselves and start preparing for the next big fight, i.e., to secure the job:
Job options
After completing an MBA degree, a candidate may be eligible to apply for the following jobs based on their choice and interest:
Financial Manager
Chief Technology Officer
Information Technology Director
Investment Bank Manager
Marketing Manager
High-End Management Consultant
Computer and Information Systems Manager
Health Services Manager
All the above-mentioned jobs are the highest paying jobs after MBA.
---
How to get a job
You have a good chance of getting a job abroad even if you have completed your Undergraduate or Post-graduation from India or from abroad itself. Your talent has got nothing to do with the type of job you get.
Here is how you can get a job abroad on the basis of the country you pursued your graduation or post-graduation from:
India: If you have done your MBA from IIM or ISB, you have a higher chance of getting a job directly after completing the course in some of the companies abroad. Some companies may still require the experience of 2 years. It is not easy to get a job in abroad if you have completed your MBA from any other college in India. You will have to move step by step.
The first step is to get a job in an MNC which has links to various countries. After earning a good experience of 4 to 5 years, you can propose the manager or branch to have you shifted to a particular country under their domain. This is the only way you can get a job in foreign countries.
Foreign countries: Foreigncounties easily accept you initially as an intern if you have completed your studies from their country. Then the job can get permanent too. If you want to switch the country, you can ask your manager or company to shift you to their another branch in some other country.
---
Countries offering
Various countries in the world are offering jobs to candidates. Countries like Switzerland, the United States, Canada, France, Australia, United Kingdom, Italy, Singapore, Japan and Germany offer the highest payments for the jobs after MBA. The salary in these countries starts from $77,200 per annum to $123,500 per annum.
Not only are these countries highest paying but also have a good working environment and facilities for their employees. Along with this, Ukraine, Thailand, Vietnam and Mexico are some of the most affordable countries it you plan to settle down abroad.
---
Worth
Many people pursue an MBA only to get a job abroad. Jobs in foreign for MBA candidates may not be a good life choice because the stay and lifestyle can be expensive but the experience is surely worth it. Once you get the working experience abroad, you can get a high paying job in your country on the basis of that experience.
---
Time period
Some countries abroad may only hire you as an intern. However, if you get to secure a job along with your internship period, you can stay for as long as the job allows but if you don't get the job, you will have to return back to your country until you find a job. There is a fixed time period for some companies for their interns per week. This time period may vary from county to country.
---
Criteria
If you have completed your MBA, getting a job abroad may not be an easy task. You must be eligible to work abroad. Here arere the eligibility criteria:
To be eligible to work abroad, you must have an MBA degree of a reputed government college.
The candidate must not have any criminal record or any illicit connections.
Their medial reports should be clear.
If you're not from a reputed MBA college, you must have a working experience of at least 4 to 5 years. This may vary from country to country.
---
Benefits
There are always benefits of working as a Master of Business Administrator in foreign countries. Some of these benefits are:
Good salary: Foreign companies pay you a good fortune.
Prestige: you will be respectfully hired in any of the good Indian company.
Working experience: Working experience in foreign countries is what people want the most. After that, they come back and start their own businesses or companies.
Environment: surely the environment of various foreign countries is way better than India.
---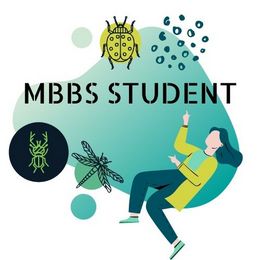 MBBS Student
Pursuing MBBS is a dream come true to many medical aspirants. MBBS is a 5 and a half year course with 4 and a half years of academic sessions and one year of unpaid internship for medical practice. The students do these internships in any of the hospitals who collaborate with their colleges. With various government, semi-government as well as private institutions, aspirants easily get admissions to them. What comes post completing the five and a half year course is the job.
Job options
Although the students may practice during the internship time period of 1 year included in the course, they may then wish to work according to their choice in the following careers:
Government doctor
Doctor in a private hospital
Private infirmary
Pharmacist
Counsellor
Professor in a medical college
All the above-mentioned professions are highly recommended by the candidates of MBBS.
---
How to get a job abroad
If you want to get a job abroad after completing your MBBS degree, here is the classification on the basis of the country you are pursuing/have pursued your MBBS from:
India: As a student of Indian medical college, you may not get a job abroad easily without enough experience. You will have a better opportunity in India only. Although if you wish to continue planning to work abroad, you may need to work hard and collect as many experience letters of your work as possible. After all, the more the working experience, the better the job you get hired for.
Foreign: If you are pursuing your MBBS from any of the colleges in foreign, your course will include an unpaid internship period of 1 year. After the practice, you may be entitled to get back to India if you do not secure a full-time job in the same country. For the students of foreign medical colleges, it is easier to get jobs because the treatment is required everywhere.
---
Countries offering jobs
Indian doctors, when it comes to foreign countries, practice medicine mostly in Bhutan, Nepal, Sri Lanka, China and Japan because they are nearby and getting a work permit is easy. These countries have better links to India and thus, employment visa gets availed easily.
Some of the countries with the highest pay scale for doctors are Luxembourg, Switzerland, United States of America, Iceland, Republic of Ireland, United Kingdom, The Netherlands, Germany and Dubai.
---
Worth
Being a doctor is respectful everywhere. Even if you are working in your own country, it is always worth it. The knowledge is what matters. Still, some of the foreign countries provide a better working environment and clean hospital with the latest equipment to use. Working in a foreign country would bring you respect and better working experience.
Some of the things that may give you a hard time practising medicine abroad are:
As a practitioner abroad, you may be hired to work in rural areas with a high need for medication. You will have no spare time for yourself and this may be very tiring.
In foreign countries, you may have to learn about a new healthcare system which will cause you difficulty.
Cultural challenges may come forth your way of you're from another country. Having a proper diet wouldn't be possible because of the type of availability of food.
---
Time period
After completing the internship period, you will not be allowed to work abroad if you do not get a full-time job. Some countries may give you a few months time to get a job or you will have to get back to your country. The time period depends on country to country.
Some countries may even provide you jobs with a 2-year visa. If you need to work for a short time period in abroad, you can hire an agency to take care of your visa, passport and permit. But if you wish to work for a long period of time, you must consult with the embassy of the country. What bothers a person is a permit and difficulty of getting an employment visa.
---
Criteria
If you have completed your MBBS, getting a job abroad may be a bit easy for you with enough working experience of 5 years. You must be eligible to work abroad after clarifying the eligibility:
To be eligible to work abroad, you must have an MBBS degree of a reputed government college.
The candidate must not have any criminal record or any illicit connections.
Their medial reports should be clear.
In some of the countries, Indian MBBS degree is valid while you may have to clear a screening test in other countries conducted by the medical council of the respective country.
In some countries like Australia, you may have to get a general registration for getting a job in hospitals. It can be a long process.
Work permit from the hospital of the county you wish to work in must be required.
In countries like the USA, you need to clear USMLE to practice medicine.
---
Benefits
Working in abroad is always beneficial for the MBBS candidates. Some of the benefits are:
Better salary: foreign means high salary. Being a doctor in foreign clearly means earning a good fortune.
Latest equipment: foreign countries use the most modern equipment in their hospitals which will give you immediate knowledge of them.
Scope of career advancement: with a great experience, comes career advancement. You can easily get promoted to higher posts based on your working efficiency.
Better healthcare plans: doctors abroad get free healthcare plans in some countries. This is always a plus point for anyone.
Clean environment: in foreign countries, people make sure that the medical health care centres and hospitals are the cleanest of all. You will immediately experience a cleaner working environment.
Trained Staff: while practising medicine abroad, you will be working with a staff trained with all the latest equipment. This will give you a helping hand at your work.
Prestige: the job of a doctor is always prestigious but if you are practising medicine abroad, you are more likely to get more respect from your fellow back in India. The people around also treat you respectfully.
Job Security: many of the hospitals abroad will sign a job contract with you before hiring you into their hospitals. This brings job security and eases at work with no rush in mind to look for other opportunities.
Easy loans: a doctor abroad easily gets a loan. So if you wish to start some new business, funding is easy.
---
Conclusion
Depending on the type of professional degree that you may pursue, there are various job options in as well as out of India. For every course, there is a different eligibility criterion that you have to clarify. Moving on, different courses have different career options with respective cons and prof. Before you plan to have a future in abroad, you must know if it is the right choice for your career and how are you going to do that. Pre-planning is important.