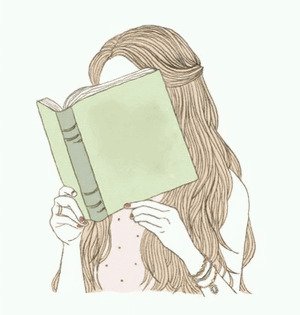 Career is one of the most important and dilemmic aspect of one's life. Especially when it is that in medicine, the most promising profession, as we may describe it to be
It is not only a gift to serve people for their health but a call of affirm duty that demands to serve the best, the right. Children when asked for what they would want to be, "a doctor" is one of the most common answer received.
Medicine not only demands proficient practice throughout the professional phase of one's life but also requires tedious labour to qualify going to med school itself.
Now, a fair fact about qualifying the entrance exams to get into a medical college is that it requires you to ace in the basics of main subjects (branches) of science. It is, not at any cost, marked as 'easy'.
Taking into consideration the various factors that count in; a few, as elaborated are:
Time variation: preparation v/s exam – Time required to prepare is a lot more than duration of the exam, being 3 hours, held only once a year, so if its not your day, you lose a year instantly.
The overwhelming competition – According to MCI, there remain about 30K government seats in India with over 13lakh aspirants who register to compete for, the stats tend to increase every year. This makes it more and more challenging to grab one.
The inane reservation – The candidates from the general category are at a loss of seats, holding only 15k of the total gov. seats, now imagine fighting for the up-stated number of seats with a competition of what is about a million. CRAZY?
Cost of the degree – The cost of studying medicine may vary with the three types of institutes. Wherein, even the top government institutes across the nation charge an annual fee of minimum 25k, Maharashtra exceeding the value of 80k. Semi-govts moderately charge 5-10 lakhs per annum. What's the most amusing part is that private medical colleges charge students a yearly fee of 8-15 lakhs (+).
These are some of the many reasons that attract the Indian youth to go for medical studies abroad. Where the tuition fee is lesser as compared to India.
---
Why Study Medicine Abroad?
The greater extent of exposure – it is quite obvious that studying abroad opens up variegated opportunities for Indian students regarding the culture, language, people, and also problems that lead to all overgrowth in their personality.
No donation fee – the cost of medical colleges abroad is very less as compared to Indian colleges, (especially the private med schools). The fee in an average college abroad, be it Germany, Russia, the Philippines, Ukraine, or the UK would cost 2.5 to 5 lakhs per annum. However, the fee in the US is more than in other countries.
Easy admissions – if a student is unable to score well in PMTs like NEET, AIIMS, JIPMER, and cannot get his way into government colleges, studying abroad starts to make more sense than appearing in competitive exams again. One can take admission into med schools abroad easily without the necessity of taking NEET. 
World-class equipment and use of modern technology – Foreign universities focus on efficient use of technology from the very beginning of studies. Students are trained to handle hi-tech instruments for better command over them by the years. The colleges provide internationally recognized equipment to students, a great call for exposure and enhanced practice. This is one major facet where most Indian colleges lack.
The Downside
Risk for students who wish to come back to India – it is mandatory for students to be NEET qualified if they are planning to come back to India and practice as doctors. Moreover, they need to clear the MCI screening. Also, it has a very low passing percent of about 12-15%. It is of utmost importance and has a higher standard than that of any exam you would appear for.
Problems in settling – settling in a different country is a great deal, especially when it is for an essential like education. The culture, language and people are so different that it can become tricksy to handle it all at once. Also, it can divert your mind from your very path.
Extra efforts and labour – it's not a secret that an average Indian student will have to put in surplus efforts to be accepted in a foreign country. Be it language, diet, way of living, or socializing; to get well with wholly different crowd – there will be a need to bring about major changes in personality.
Liberty do it right wrong – as per research, it has been observed that the freedom a student gets in another country is as significantly responsible for their distraction and change of mindset.
One who can regulate his mindset and actions wisely can overcome such obstacles and become a commendable medical graduate.
There are plenty of countries that can fulfil the necessary demands for Indian students, including low cost and universal recognition.
---
Top countries
Ukraine
Ukraine is one of the most preferred countries for Indian students because of the low cost and low tuition fee offered.
The colleges of Ukraine are a catch as they are globally recognized by statutory bodies like MCI, WHO, UNESCO, FAIMER and AMEE.
This makes you eligible to practice anywhere in the world! Also, the faculty is experienced and has an organized set up in there. The teacher to student ratio is 1:10 which ensures that you are given attention and the interaction is well-favoured.
The PTF (price to performance) ratio is remarkable, which means that what you get is definitely more than what you pay.
Since Ukraine is an agricultural country, it has great variety of food to offer, and to Indian students, would suit the best. Moreover, the country assures safety, which is something very important for both boys and girls.
Student life score to be 4.7
READ: MBBS In Ukraine Eligibility, Fee Structure, Government University
---
U.S.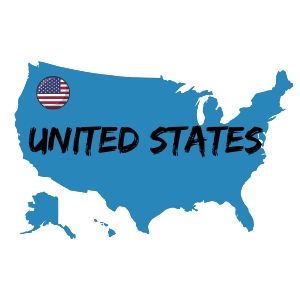 Studying in the US is like a dream for many Indian students. It is exciting and has more advantages than one can infer.
Firstly, The US is a hub for almost everything, with infinite exposure a student gets to live 'the life'. Along with easy admission, ie, 60% in PCB, it includes lesser duration (4 years) of the very course itself.
However, colleges here demand a 'qualifying NEET score' for the process. Pursuing medicine here comes with excellent theoretical knowledge as well as immense practical training.
READ: Tired Of Neet? Complete your MBBS from abroad under 15Lac
The universities are recognized by MCI and are WHO approved. The living expenses are cut short if one manages a part-time job which is quite a trend in the country.
Less college fee of approx. 15k USD per year with scholarships for foreign students is what is attractive enough. Since, the life of students there is easy going – one with multicultural societies and high-quality lifestyle; one need not to worry about settling down.
Student life score – 4.8
---
UK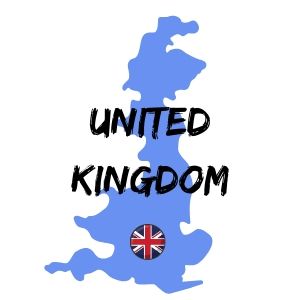 Another destination for pursuing MBBS from abroad is the United Kingdom. It is renowned to intake bright students and polish their skills to their best! Therefore, UK has a set of requirements to be fulfilled for eligibility.
A high score in exams like IELTS is mandatory to be able to study in any medical college there. You can apply through the UCAS website, which is an easy service portal of the UK government.
Students also need a minimum of 85% marks in their 12th boards. The most likely downside (for some applicants) of taking admissions is facing entrance exams which majorly include UKCAT, BMAT, and GAMSAT.
After qualifying these exams with decent scores, you can enrol for different universities. A CCT / Certificate of Completion Training is presented to students on completion of speciality training, (if chosen to be done).
The colleges provide a no. of aids regarding the fee – scholarships, loans, and above all, maintenance loans to support the living expenses. The average cost of the complete degree is more or less 25 lakhs, being notably less than Indian pvt. colleges.
This in many ways is worth the money being invested in the prestigious colleges of the UK.
Student life score – 4.5
---
Germany
Germany is one of the most celebrated name among countries in the field of sciences.
The living cost for foreign students is bizarrely low. The universal rankings of German univ. are a cherry on the cake.
Pursuing medicine in Germany would mean an integrated MBBS and MD according to Indian norms, this is because the program lasts for 6 years and 3 months as a "Staaatsexamen".
It opens up several job aspects around the world as colleges are MCI approved and WHO recognized. The average cost of the degree, including living expenses is about 14lakhs.
The wow factor includes free tuition! (If, it be one in the German language), the course costs lesser than that in India even when done in English language.
The food and environment are new and intriguing. With Europe's exotic lifestyle, it is an ideal place to be in. Student life is affordable, and safe – with a safety index of 67.37%. Germany turns out to be one of the best countries for Medical studies.
Student life score – 4.8
---
Australia
Australian colleges may not be the brightest bulb in the box but has a lot to offer to its foreign applicants, the best part being excellent reputation.
The colleges have a world-class infrastructure, and marks an A in technology! Since, Australia is well considered for hosting over 5 lakh foreign students. It is a hub for international exposure.
The entry into medical universities are checked by the scores in exams like IELTS & UMAT.
Australia is much costlier than Canada, Germany, Ukraine, etc. despite of the number of scholarships the government provides. For a middle-class Indian student it may turn out to be a little over the top to overspend on living expenses.
It can cost about 95 lakhs for the entire course, with a time duration of 6 years, including the living expenditure.
For students who are willing to give it their all the study in the bower of the lavishes the esteemed and authentic colleges here provide, it is the right place go.
Student life score – 4.1
---
Canada
The study of medicine, MBBS / MD (as Canadians may say) in this country is distinctly eminent. Although, the cost of the course and living expenses, all in all may cost more than other countries; the inflow of foreign students is commendable.
The cuisines are highly varied and open to new foods. The population of Indians is high as compared to other natives which makes it easy for them to blend in.
The cost of the entire course is lesser than Australia, varying throughout different colleges, being nearly 70 lakhs on an average.
What entices Indian students is the variety of scholarships given to students – (upto 20 lakhs!) on a merit basis. The students need to take the MCAT test to be eligible for colleges here.
Student life score – 4.2
There are other countries like Philippines, Russia, Kazakhstan, Nepal, etc which provide very cheap and underbudget MBBS courses, but it is unlikely that the colleges in these are well recognized by WHO/MCI.
Thus, it is quite risky to invest big money and time without being sure about its worth here, in India.
READ: Best Colleges To Study Medical Abroad
---
INTERNSHIPS AND JOBS
Internships/observer-ships begin from the 4th year and are similar everywhere. It can be done in the colleges of the country you are pursuing your degree from, and everything is taught in a-week-slot pattern.
Moreover, it can also be done in your own (home) country, where the letter of recommendation is of great value. It would be unpaid since it is more like a training for students.
Out of the perks of pursuing medicine from these countries, job aspect is an important one. There is high demand of doctors all around the world.
Doctors from these countries are accepted (once they clear the MCI screening, in India) worldwide. In this field the placements are nothing less than 100% with spectacular packages.
It makes it possible for students to explore the globe and work in different countries. They can serve for noble causes during their internships and furthermore while practicing throughout their lives.
---
Wrap Up
A consequential detail for applicants to be certain about is whether or not they would want to come back to India once they grab the degree from abroad.
Mostly because their mindset can affect their studies in innumerable ways. Just a small shot with a broader spectrum on entrance exams like NEET/AIIMS can spare them from flying overseas for something that their homeland can provide, if better or so.
It's time to make choices, before the choices make you.
More From The Blog
Problems Faced By Indian Students Living Abroad | How To Resolve Them
Look Before You Leave For Abroad Education