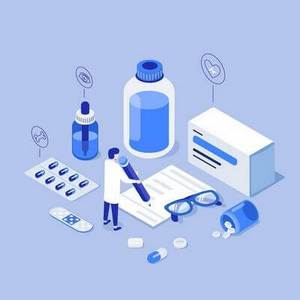 Being familiar with the ways of our country, it is pretty much obvious for any Indian student to conclude that becoming a Doctor is considered the 'ideal' profession by Indian parents.
Apparently, Medicine to them is the ultimate and one of the most respectable fields to get into. And the huge numbers in which students appear for the MBBS entrance examinations are proof of that mindset.
There is no doubt that India houses some of the most remarkable Medical Universities that are globally prominent.
However, the number of students appearing for medical entrance examinations is on an all-time high with every passing year.
This makes the demand much excess of the supply. Hence, the cut-off mark reaches a new level every year, crushing the dreams of lakhs of students.
While studying abroad is almost an instinct for technical students, MBBS aspirants don't even ponder over it. And land up preparing for the entrance for another couple of years until they crack it up.
Here, take a break.
Pause and think whether or not, you are really ready to spend another 2-3 years constantly trying to crack the test or be in your third year of MBBS?.
In this article, I suggest to you one of the best and most affordable places to pursue your dream – Ukraine!
WHY UKRAINE?
For us, Indians, the USA, UK, Canada, and Australia are 'the dream fulfilling' countries, they can be costly.
But I tell you this, Ukraine is of a gem in the European continent. It is a mollusk of opportunities and possibilities.
Too underrated by Indians, Ukraine is home to some globally recognized best medical universities that provide world-class standard education especially in the field of medicine.
In this article, you will get to know all about Ukraine if you wish to fly across to become one amazing doctor!.
Ukraine – a European country and a neighbor to Russia, has started gaining popularity amongst international students who are aspiring to study MBBS in a foreign country.
Perks of studying MBBS in Ukraine
1. The largest number of medical students from India are hosted by Ukraine every year making it stand on the 4th position in the whole European continent.
2. Medical Universities in Ukraine are recognized globally having accreditation by WHO and UNESCO.
3. Unlike other European countries that are strictly non-English speaking, Ukraine is only one which offers English as the medium of instruction in all its Universities.
This makes it easy for international students to learn and create a bridge between the former group and its locals.
4. The cost of education, accommodation and living in Ukraine is less than the average cost living in any one of the western countries.
5. Universities in Ukraine do not demand any kind of donation from both local and international students who wish to enroll for their desired programs.
6. Ukraine allows international students to participate in various research programs and international exchange programs providing hands-on experience in their area of study.
7. Students willing to practice their work in India can absolutely do so without any glitches.
All the Government Medical Universities in Ukraine are recognized by the MCI- Medical Council of India, which means, you are free to work in your home country after you finish your studies.
If these aren't enough to convince you, have patience, there's much to know about this incredible place.
Practical Training Advantage
At the end of the 2nd year or at the beginning of 3rd year, students begin visiting hospitals in the city giving them hands-on and practical knowledge.
The advantage of the internship is seen when you apply to practice in an Indian hospital after MBBS that your degree gets priority over the Indian students who do not have an Internship certificate.
Every group of students is accompanied by senior doctors or professors to correct the student where he or she is wrong. Although most universities provide an option of doing the last one year of internship in India, something which is a very attractive offer to an Indian student. But students find it hard to get an Internship in India. Internship from abroad gets mentioned on your degree, therefore, increasing its value.
Unlike India, where a group of 20 students is given one morgue(human corpse) to practice on, in abroad a group of not more than 6 practices over one.
Test of 5 or 10 marks each are conducted regularly to ensure if a student is understanding the things taught in classes. If not then personal counseling is conducted to help him/her on the subject.
Courses Offered By Medical Universities In Ukraine
Unlike India, where the MBBS program lasts for a period of 5 years (inclusive of internship), Ukraine's MBBS program covers a duration of 5.8 years. It offers high-quality education in the following subcategories of medicine:
1. Dentistry
2. Medicine – Medicine or MBBS is the same.
3. Pharmacy
4. Surgery
5. P.hd.
Students generally opt for 5.8 years program as it includes the internship in which practical training is provided by the university itself. Moreover, the internship is mentioned in the Medicine degree.
Another reason is the quality of training is quite better than in India. Choosing a 5-year program is always an alternative to save money of 8 months.
But I would not recommend risking 5 years of hard work over a small amount of money. Plus, the internship mentioned in the degree makes it more appealing.
Best MBBS Universities In Ukraine
Lugansk State Medical University
Kyiv Medical University of UAFM
Donestk National Medical University
Ternopil State Medical University
Odessa National Medical University
Black Sea National University
Ivano-Frankivsk National Medical University
Sumy State University
Kharkiv International Medical University
Lviv National Medical University
Eligibility Criteria For Admissions In Ukraine
Unlike western countries, it is quite easy to get into a university for MBBS in Ukraine. You don't have to write any entrance examination to qualify for admissions. No IELTS, No TOEFL.
All you need to do is produce the following documents:
Age Limit: Not less than 17 years at the time of admission.
Academic Qualification: 50% marks in PCB for General, 40% for SC/ST.
NEET: Only Need To Reach Cut Off Marks for NEET is required.
And yes, you can get going with these documents. Just make sure that you score more than fifty percent in your 12th board examination.
Job Opportunities After MBBS In Ukraine
Indian students who complete their MBBS from a Medical University of Ukraine can easily get to practice in India. MBBS degree obtained from a Ukraine University is recognized by the Medical Council of India (MCI).
Moreover, you can also continue to work in Ukraine and apply for related jobs in any part of the world because Ukraine's MBBS programs are recognized all over the world. You can also opt for the MD program in the USA, UK, Australia, Canada.
Now you see, how beneficial this European country can prove to be?. USA or UK University will charge you not less than 15000-20000 USD per year as the tuition fee. Ukraine doesn't even charge half of the amount.
It is affordable, cheap and provides the same kind of education with all-round development of students and a promising scope in the future.
Different Than Russia?
Ukraine wins over Russia in terms of learning the language and medium of teaching. A fully English taught course is available in very few Universities of Russia. Russians prefer the Russian language over English.
Both countries offer MBBS/Medicine courses in the English medium. But Russian universities make it compulsory to learn and speak Russian starting from the 3rd year. Ukraine holds no such policy. All universities offer Fully English Taught MBBS Course.
Fully Russian taught MBBS course is available in All Universities of Russia. The Bilingual Program(First Two years in English and 3 years in Russian) is available in most of the Russian universities. The fee structure differs from course to course. Fully English taught course have higher tuition fee.
This is the reason students tend to settle(marry, residency and practice) in Russia thinking why to go back as they have forced themselves to learn the language. Students feel no use of the Russian language when they travel back to India either to practice after MBBS or to opt for MD.
The quality of education and teaching is somewhat similar in both countries.
Wrap Up
Ever talked to doctors and listened to their stories of what inspired them to become one? They are the only ones who can do good with a knife in hand.
MBBS involves the labor of five years which deals with teaching you how to deal with humankind. It is extremely necessary that you choose your University very carefully.
To become a Bachelor of Medicine and Bachelor of Surgery, you have to have an undistracted vision, a passionate mind, and a compassionate heart.
While you are toying with the idea of which college would provide you the labor of your love, here, I suggest you look for wider options that are not limited by the Indian borders.
Key Takeaway
Never pay your fee to the Agent. Pay the fees directly to the university. Agencies/Agents may have less consultancy fee but they will cover it somewhere. Even by increasing the tuition fee of the university.
There is no one time package or a discount. It is just a scheme to get you to pay more. No government university will ask you for 6 years fee at once. You are bounded as soon as you pay the 6-year fee.
A consultancy that charges very low charges may charge you more for other services like MCI Screening Coaching. The same is true for high charging consultancies. MCI/NEXT coaching is not available in most universities. The photos shown by Agencies are generally from inside of a random coaching center in Delhi.
We have seen consultants fight by reducing their charges against each other. In the end, they cover their fees anyhow as they can't stand loss. Beware of the discounts and don't fall for low prices.
iGraduate believes in the right to information. The decision is yours to be taken. Talk to us if you have any questions or concerns.
MBBS In Ukraine Fee Structure 2020-2021
Kiev Medical University, Kiev Campus
| Tuition Fee Per Year | Hostel Fee Per Year | One time charges | Total Course Fee |
| --- | --- | --- | --- |
| | | | |
Kiev Medical University, Kharkiv Campus
| Tuition Fee | Hostel fee | One time charges | Total Course Fee |
| --- | --- | --- | --- |
| | | | |
Odessa National Medical University
| Tuition Fee | Hostel fee | One time charges | Total Course Fee |
| --- | --- | --- | --- |
| $4350/first year then increases every year $300 | | | |
Kharkiv National Medical University
| Tuition Fee | Hostel fee | One time charges | Total Course fee |
| --- | --- | --- | --- |
| | | | |
Kharkiv International Medical University
| Tuition Fee | Hostel fee | One time charges | Total Course fee |
| --- | --- | --- | --- |
| | | | |
PoltavaStatee Medical University
| Tuition Fee | Hostel fee | One time charges | Total Course fee |
| --- | --- | --- | --- |
| $4000(1st-2nd year) $4800(3rd-6th year) | | | |
NATIONAL UNIVERSITY -SHEVCHECKO
| Tuition Fee | Hostel fee | One time charges | Total Course fee |
| --- | --- | --- | --- |
| | | | |
Bogomolets Kiev National Medical University
| Tuition Fee | Hostel fee | One time charges | Total Course fee |
| --- | --- | --- | --- |
| | | | |
Vinnitsa National Medical University
| Tuition Fee | Hostel fee | One time charges | Total Course fee |
| --- | --- | --- | --- |
| | | | |
Lviv National Medical University
| Tuition Fee | Hostel fee | One time charges | Total Course fee |
| --- | --- | --- | --- |
| | | | |
Ivano Frankisvk Medical University
| Tuition Fee | Hostel fee | One time charges | Total Course fee |
| --- | --- | --- | --- |
| | | | |
Black Sea National University
| Tuition Fee | Hostel fee | One time charges | Total Course fee |
| --- | --- | --- | --- |
| | | | |
Ternopil Medical University
| Tuition Fee | Hostel fee | One time charges | Total Course fee |
| --- | --- | --- | --- |
| | | | |
| Tuition Fee | Hostel fee | One time charges | Total Course fee |
| --- | --- | --- | --- |
| | | | |
MBBS in Ukraine 2020-2021, MBBS in Ukraine for Indian Students 2020-2021, MBBS Admission in Ukraine 2020-2021, MBBS in Ukraine Fees Structure 2020-2021