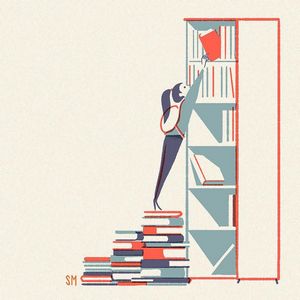 THE IRONY
Health is the most important issue on which every country focus as ,if there would be a healthy population ,then there would be strong and developing country.
That is why there is high demand for professionals in the medical field all over the world and India is one of them.But there is an IRONY!!
Every year there are around 13 lakhs students who sit for the most common medical examination NEET for getting admission in government medical colleges which are 235 in numbers having around 31 thousand seats.
There are AIIMS too that has around 800 seats. So,the competition and the level of exam for this exams is even higher. One can clearly see the success rate.
There are lakhs of students who have to even take drops for 3 years after their 12th and then also could not get through these examinations to take admissions in these colleges.
There are private colleges too.They are around 400 in numbers having 35 thousand seats. Then also total numbers are not even making 1 lakh.
---
OTHER OPTIONS
In all these crowd and tough competition, students find it difficult to clear these examination. They would go for coaching to the big institutes and then also could not make to the cut off list.
There are students who even go for other undergraduate courses because of this failure. In all these options many are not aware of one of the good options and that is to go abroad to complete their MBBS with this strong aim to be a doctor.
You can go for your MBBS in foreign countries with affordable fees and living costs, such as Ukraine.
One would say that in India too we can get admission in private colleges. But, as mentioned earlier that the number of seats is limited and, if there will be high demand among students for admission, it is very much sure that would be would be corruption like bribing the staff and getting admission.
This happens in many colleges. So,be cautious about this. Instead,you can choose foreigh destinations for pursuing your MBBS. There are the countries which are very popular destinations for medical colleges for international students.
These countries include the USA, the UK, GERMANY, UKRAINE, AUSTRALIA, CANADA, RUSSIA. Students passionate about medical careers should go to these countries.
WHY TO CHOOSE ??
There'll be one question that would come in every student's mind and that is why to choose other countries over their own nation. Will the decision be fruitful or not? I would say that I am not going to force anyone.
It is fully your decision to choose. I am only going to give some advantages that you could get if you pursue your medical career abroad.
In India if you can't make to any medical college whether private or government and then also you are very much passionate for this you should go abroad.
---
Advantages that you could get
Less Competition
In countries like Ukraine, Bulgaria in Europe you would find that there is no entrance examination. You have to fulfill the eligibility criteria for languages and get admission on the basis of 12th marks itself.
No Donations in Colleges
In almost all foreign countries the colleges never ask for donations like in India. You have to only pay tuition fees in these colleges. So,you are free from these extra costs.
More opportunities and facilities
You could easily make a difference in medical facilities of The USA, The UK, or Germany with that of India. Though India has good medical care but we have to do much to reach at that place where they are standing. There will be more opportunities for students to explore their interests and to practice their fields. These countries are filled with internships and Residential programmes for students.
Scholarships/ Tuition Fees exemption
There are government scholarships as well as scholarships provided by the colleges and universities to help students in their studies and some extra expenses. Some colleges in countries like Germany would even exempt you from tuition fees under certain conditions.
Diverse Culture
One Is going to meet students from all over the world. There would be sharing of different cultures,different languages, food and much more. You are going to get a diverse environment there. No doubt, In India too you could get people from different states too, but there you would meet people from different countries.
MCI approved Colleges
In almost every foreign countries mentioned here has medical colleges that has got approval from MEDICAL COUNCIL OF INDIA which make easy for the students to practice in India after the completion of their MD from abroad.
---
Countries For MBBS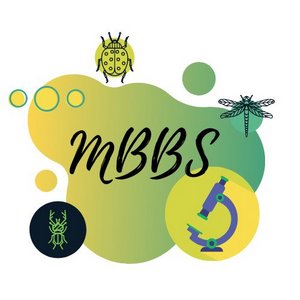 Now, it's time to discuss about the countries which are considered a good destination for the medical career. Have an overview of duration of the course, fee structure, colleges and students life of the following countries for pursuing MBBS:
This country is very famous in providing medical degrees to the international students all over the world. It is a good option with affordable tuition and living costs for international students. After getting an MD degree students can practice in India without sitting for any other examination. So,it is the most popular country among Indians for MBBS.
ELIGIBILITY: 50% in PCB(10+2).
NEET is compulsory.
IELTS and TOEFL marks is not required
COURSE FEE: Rs2.5 lakhs to 5lakhs/year
Cost of living: Rs3000 to 6,000/month
Duration of course: 5.8 years
Student's life: 8.5/10
Top Government Medical universities
Kharkiv National Medical University
Kyiv Medical University
Danylo Halytsky Lviv State Medical University
Dnipropetrovsk State Medical Academy
Taras Shevchenko National Medical University
Vinnytsia National Medical University
Poltava State Medical University
CHECK: MBBS In Ukraine Eligibility, Fee Structure, Government University
---
The USA
It is very first option that would come in any person's mind for pursuing studies in any field. US is a very good option for pursuing MBBS. This country is filled with lots of opportunities and learning. You are going to get all the facilities from your colleges while pursuing your studies.
Eligibility: At Least an Undergraduate degree in Science field(like B.Sc.) is required before pursuing MBBS.
NEET qualifying marks is required.
MCAT marks is required for admission.
TOEFL and IELTS required.
Visa application and Interview
College application form filling
Duration of course: It would take around 6 years to complete your course.
Fee structure: It could cost minimum 30lakh per year to maximum 60 lakh/year.
COST of living: 40 to 70 thousand/month.
Student's life: 4.5/10
Top Medical Universities
Harvard University
Stanford University
Johns Hopkins University
University of Pennsylvania
University of California (My recommendation)
Columbia University
Cornell University University of Washington
---
GERMANY
It is also one of the most popular destinations among students for pursuing their MBBS which top class colleges around the world. Germany is a good destination with low tuition fees and sometimes free education from some colleges. It provides good exposure to Indian students.
One best thing is that one can get an exemption from tuition fees if he/she has fluency in German language and can have good interaction with patients.
This does not mean that there are no courses available in English medium. There are many good colleges that provide courses in English too. So,no need to worry.
Eligibility: 10(+2)PCB with 60%marks.
NEET is required.
German language
IELTS or TOEFL marks is also required.
DURATION: 6 years.
Course fee: Rs5lakh-11lakh /year.
Cost of Living: Rs15-21 thousand/month.
Student's life: 4/10.
Top Medical universities
RWTH Aachen University.
FU Berlin.
University of Hamburg.
The University of Göttingen.
University of Bonn.
TU Dresden.
TU München.
University of Duisburg-Essen.
---
Australia
The country cum continent known for its marsupials, beaches, and holiday vacations also comes under favorite destinations for medical career.
Australia has one of the best colleges of the world which produces the best doctors from all over the world. So, let's discuss all we have done above.
ELIGIBILITY for undergraduate program: Higher Secondary completion certificate from any recognized board or institution.
An English language proficiency certificate, with a minimum score of 7 in IELTS.
The candidate should have qualified in the University Clinical Aptitude Test (UCAT) which is a special test conducted in place of an entrance exam for international students.
DURATION: 5 to 6 yrs.
Cost for course: Rs 10lakhs to 20 lakhs /year.
Cost of living: Rs 10,000 to 20,000per month
Student's life: 4/10
Top Medical Schools
The University of Melbourne
University of Sydney
Monash University
University of Queensland
University of New South Wales
Other countries in Europe like the UK, Bulgaria, Hungary are also famous places for a medical career. Low living costs, no donations and most importantly world-class facilities along with great opportunities in these countries are making them popular all over the world. Countries in North America like Canada has also a similar course cost, duration, living cost as that of courses in the USA.
---
Managing The Expenses
Getting admission can be an easy task in comparison to manage the daily expenses in foreign country for any student who comes from countries like India. So,to tackle this problem there are plenty of scholarships provided to students to manage their expenses. These scholarships can be from both the countries. Other than this there are education loans which are also provided at very low interest to students.
Abroad students are allowed for part time jobs for a fixed amount and for interval of time. These payment and duration can be different for different countries. So, this can be another way to manage the daily expenses.
---
CONCLUSION
Keeping all the above points in mind the most preferable destination for MBBS is UKRAINE > GERMANY > USA > UK > AUSTRALIA > CANADA . Other countries are too. But these can be best among them in terms of course , living cost, students life, opportunities and other.
At the end, NO matter from which country or from which college you are completing your medical course, you have to do equal hard work everywhere , otherwise there will be no use of spending money, time, and also spending some moments away from your family. So, keep doing hard work no matter wherever it requires. One day you will definitely be proud of yourself.
More From The Blog
Best Colleges To Study Medical Abroad
Why Consider Pursuing Bachelors In Ukraine?
Tired Of Entrance Exams? Complete Your Medical From Abroad Under 20LAC